Social media and the internet revolution have brought a massive change in people's thinking and day-to-day life. Today we can see a lot of challenges that are being passed on social media by people to prove them good in a particular area. Hot or not composite images test is also one of such challenges that bring the new definition of beauty and how it can be subjected to test on objective grounds. This test will help you understand your beauty score from the people and what they think about you, and you can even make composite images to get the score for every shot. It is fun. At the same time, one can find the criteria for measuring beauty by society. Here you will come to know how hot or not a beauty test is enough to prove that the definition of beauty is not rigid and cannot be confined to single criteria.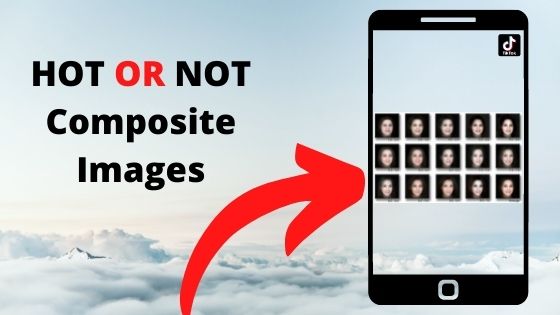 All You Need to Understand About Hot or Not Composite Image Challenge on TikTok?
Hot or not beauty test is simply a platform that gives you the chance to get your beauty score from people following this platform. You have to upload an image on the platform, and the reaction of the people will start coming to your photo, which will decide your score on beauty. It is unnecessary to upload only a single picture, and you can post hot or not composite images to know the score for every photo, which will most probably be different for every shot. So same person with varying hacks of beauty can increase or decrease the beauty score in this test. Anyone under this sun can take this beauty test. We can see it as a satire on humanity that how few makeup hacks can increase our beauty score and the trivial criteria that society picks to rate a picture as hot or not challenging.
Hot or Not Composite Image Trend Gets Popular on TikTok
Social media is flooded with beauty and other related challenges that emerge every other day. For example, the hot or cold viral social media challenge is also based on this theme. The main idea behind creating this platform for the person who made the hot or not test is to satire the mentality of the people on beauty. Beauty is underrated as its score is based on how you look, what makeup you wear, the gown you are wearing, and your English fluency nowadays. So, according to this tagline of beauty, we have no beautiful women in Africa. So to bring all such facts to society, this hot or not challenge is very effective though people are still taking it in the wrong sense and making it a social media buzz only.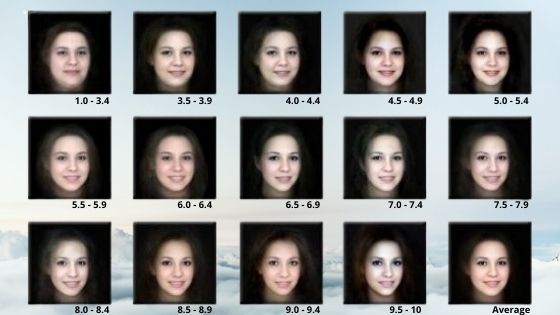 Hot or Not Composite Image Trend on TikTok and Its Relevance to Society
Hot or not, the beauty test justifies that there are people who will score a photo hundred on a hundred, and the same picture will receive a negative score from another person. So everyone thinks of beauty differently. If you put hot or not composite image and find different scores to your other pictures, pick out the highly scored one, and you will come to know on what criteria society is going to judge you for your beauty. Also, the idea of what an average person looks like is given by a hot or not test, and one can make out inferences based on it. But one thing that you have to keep in mind is that even if the majority of the people are rating your photo high in the hot or not test but not each one of them, and that low ratio of people keeps a different perspective of beauty. So this is how we can conclude that the idea of beauty is different for people.
The Way Hot or Not Rate Photos on Social Platform TikTok
While taking a hot or not test on the same platform, you have to upload composite pictures. After a while, you will be able to get mixed reviews from people in the form of a score of the images you put on the hot or not platform. You can share this score on your social media account, and people will also react to these social sites for your post. You can figure out whether you look good according to the people or not and can make improvements if you find so. This is how hot or not rate photos are based on people's perceptions.
Why Hot or Not Challenge is So Popular on TikTok?
The hot or cold beauty test very much influences social media, and more and more people are taking it to figure out their scores. Those who find this score high flaunt it on the different social media platforms, and others try to increase this score to enhance it and share it amongst their friends to seek some prestige.
Reasons to Take and Avoid Hot or Not Test on TikTok
As far as the significance of taking a hot or not test is concerned, you can come to know what society thinks of you. You can try to make specific changes in your personality to find more love from the community, and people find you more beautiful. If you are not psychologically weak and can absorb even negative results, you will also be able to understand the mentality of the masses on beauty.
Conclusion
Eventually, we can conclude that a hot or not test helps us understand the perception of beauty. There is no single way to measure it, and we have multiple grounds that will judge you for your beauty. Moreover, you will also understand that beauty is not stagnant for everyone for some people, it means something different, and others have a different view about beauty. There is no ideal image or person who can be counted as flawless and most beautiful for everyone.