List of Greatest Batsmen Of All Time You Must Check
With over 2.5 million fans spread across 180 countries, Cricket is the second most popular sport globally. From batting and bowling to fielding, every part of cricket is crazy, and people watch it without missing a single shot. 
If we ask you which is your favorite part of cricket, you will probably answer "Batting". And why not! Cricket is the game of Batting. It requires skills, determination, and talent to score runs against the bowlers. Some batsmen are known for their longest six in cricket history, and a few are popular for holding an outstanding position on the field.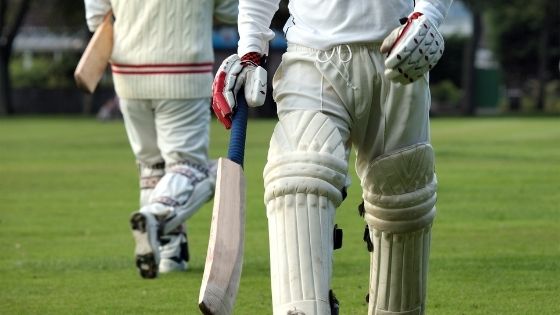 Not only this, there are several batsmen in history who are known for their unique batting skills. In this post, you find a few greatest batsmen in the world who rule their fan's hearts. 
Here is the list of the top 7 greatest batsmen in the world.
Sachin Tendulkar
Sachin Tendulkar, also known as Little Master, one of the popular names in cricket, started his career in 1989 against Pakistan. Since then, he never looked back and scored the most runs in international cricket. 
He is the right-hand batsman and has scored 18,426 runs in ODI and 15,921 in Test. He was the finest batsman of team India and was recognized as the complete batsman. His batting was based on the principle: perfect balance, the economy of movement, and precision in stroke made him the genius in cricket. 
There was no weakness in Tendulkar's game. He could score all around the wicket, off front foot and back. He tweaked his techniques according to the situation that made him Master Blaster. Blessed with the cricket mind, he has several achievements in his name. 
Yuvraj Singh
Yuvraj Singh is another greatest batsman from team India. He started his career against Australia by scoring 80 runs for 84 balls. Although he has seen ups and downs in his career, he proved himself in the 2007 T20 World Cup and 2011 World cup. 
Since then, he has never stopped and recorded the longest six in cricket history. In his career, he has scored a total of 8,701 in ODI and 1,900 in tests. Yuvraj Singh was the reliable batsman of the team. He helped team India in winning some of the important matches like the 2011 World Cup. 
His career was not easy, but he never lost hope. He fought the deadly disease of cancer and again came back on the field with the same passion and dedication. He did a brilliant job for his team and justified his career with his batting skills. 
Ricky Ponting
Australian legend Ricky Ponting, a familiar name to cricket, is also one of the greatest batsmen of all time. He grabbed immense popularity in this career due to his outstanding batting skills. He was also the captain of team Australia. Under his leadership, Australia lifted three World Cups consecutively. 
After making his debut against Sri Lanka in 1995, Ricky has ranked up the 13000 test runs at an average of 51.85 in 168 appearances. He has now retired from cricket and has left an incredible print in everybody's mind. 
Cricket fans know him for his incredible shots and outstanding performance on the field. His skills, shots, and performance made him one of the greatest batsmen in the world. 
Brain Lara
Another name that comes to mind is Brain Lara. He was one of the finest players of the West Indies. Brain debuted his career against Pakistan in 1990 and featured in 299 ODI, wherein he scored 10495 runs at an average of 79.51. The 131 test matches saw him score 11,953 runs at an average of 52. 
During his entire career, the legend has broken innumerable records and registered the highest individual score of 400* in Test Cricket. He is passionate about batting. His incredible batting skills made his team win several matches and tournaments. 
He was one of the reliable batsmen of his team and made his team proud. 
Kumar Sangakkara
Another legend who gained immense popularity in cricket is Kumar Sangakkara from Sri Lanka. He was the left-hand batsman who has appeared at the international level. Kumar Sangakkara represented his team for nearly 15 years, and during his career, he led the team. 
His leadership acumen helped his team win numerous games. He broke and made several records to his name and became an iconic player of cricket. One of his best performances was against South Africa, where he scored 287 runs. 
His overall runs in the test are 12400 at an average of 57. With 11 double centuries in test, he holds the record for most double centuries in Test Cricket since 2000.
The list of the greatest batsmen in the world is not short, but we have mentioned the most popular players who have made their team and country proud with their efforts. 
If you like the post, mention us in the comment section. Thank You!