Whether you are checking made-in-India mobile lists or other affordable or premium phones, certain factors can help you pick the perfect device suitable for your needs. Here is a list of some of the crucial factors that you need to be aware of before purchasing your next smartphone in 2022:
Cameras
Gone are the days when cameras were restricted to being a mere accessory in mobile phones. Nowadays, even a Phone With The Best Camera Under 15000 can let users click on high-quality photos thanks to the evolving technologies.
Alongside a great primary camera, young people require a selfie camera to capture every precious moment of their life to make it memorable.
Consider your Budget
It's perhaps the most obvious, yet one of the biggest and most significant aspects of all. It's not worth dreaming about a smartphone that can surpass all your requirements, but you do not have the funds to purchase it.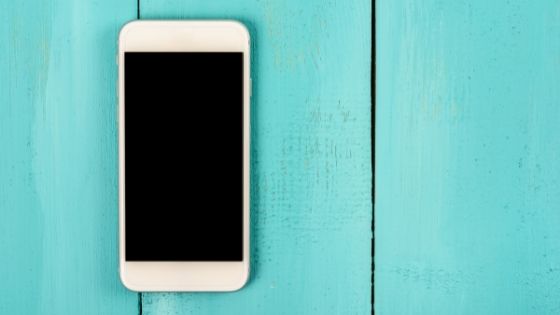 The best way is to figure out the amount you are comfortable spending on a new smartphone and make all your other considerations based on your budget.
The more advanced features and phone configuration, the more expensive. This is particularly true when it's a well-known branded phone with top-quality components and top-of-the-line features. This is why conventionally purchasing the latest high-end smartphones could cost you a fortune.
An excellent way to tackle this issue is by shopping for your latest mobile from an EMI store where you can repay the product cost in monthly installments with a No-Cost EMIs option.
Processing Speed
Some of the most crucial elements that affect the performance of smartphones are components that you'll never be able to see.
A smartphone is a tiny computer that is constantly making calculations. The quicker it can process data, the fewer delays or issues you'll encounter.
This is crucial when you love playing games, multitasking, or streaming videos. Getting the most efficient and smooth experience of your device is also essential. A premium handset or a phone with the best camera under 15,000 but higher processing speeds will give you a better experience than other mobile phones.
Memory Space
You must consider opting for a smartphone with ample space for all your photos, apps, and videos. If you purchase a smartphone that doesn't have adequate memory means you'll frequently need to erase photos and delete apps to make space for storing new data.
If you are into keeping many images, games, videos, or apps on your phone, then a smartphone with 128-256GB storage space or memory card slot should be one of your top priorities.
Display
Display quality plays an essential role in enhancing your overall mobile experience. Most people check their phones frequently throughout the day, and you'll want the display to be bright, crisp, and easy to read.
A high-definition (HD) good quality screen will reproduce the colors in the best possible way. If you are into streaming videos or playing games on your smartphone, you'll require an extra-large screen to view more detail.
Battery Life
Young people depend on their smartphones all day for managing their social life, entertainment, work-related tasks, and productivity.
If your phone runs out of battery too fast, it could pose a problem for managing your daily tasks. Bigger display screens and data-intensive apps or games are among the few factors that consume a lot of battery.
You'll want a phone with well-optimized and good battery capacity to allow you to go through the day without looking for a socket point now and then.
Whether you are looking for a Made in India Mobile Phone List to get yourself a phone with the best camera under 15,000 or a high-end handset, considering the above factors before your purchase will let you pick the perfect companion suitable for your needs.
If you are delaying the purchase of your favorite top-selling smartphone due to budget restrictions, then we are here to help. Keep reading to discover more.
The ideal way of purchasing your latest and best-selling smartphones
Shop online from the Bajaj Finserv EMI Store and get yourself the advanced and best-selling smartphones on No Cost EMIs options to enjoy the freedom of paying the product cost in easy monthly installments.
Visit the EMI Store and check out the zero-down payment option on numerous models to make your shopping experience more pocket-friendly. You may also use your revolutionary EMI Network Card to pay for your shopping in 1.2 lakhs+ stores across 2,900 cities in India.
The best part of the Bajaj EMI Network Card is that it comes loaded with a pre-approved credit limit offer of up to Rs. 4 Lakh.