Nothing gives more kick than being dressed in an appropriate event outfit. Then why leave out gymming? If you believe gym OOTDs are a thing, you're probably right, and if you think working out at home in your PJs isn't enough, you're correct! Proper gear like running shorts with phone pockets drives you to work out better, just like a little cosmetics and a dedicated workplace make you more productive while working from home. Also, don't you think it's a good idea to mix up your activewear and try new things instead of sticking to the gym or yoga classes?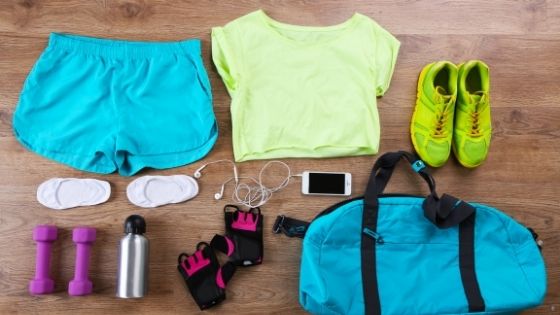 Here are some of the top, fashionable, and economical activewear brands (some of which are even less well-known) that we found in 2022 to help you with your before, during, and post-at-home gym looks.
Alcis
This Noida-based firm has you covered if you're seeking high-quality clothes and shoes for men, women, and children. The firm has previously developed a line for the Rajasthan Royals (yep, you read it correctly!). We particularly enjoy their t-shirts and leggings for ladies and their footwear for guys.
Their shirts start from INR 399 for women, INR 1,299 for leggings, and INR 3,499 for men's footwear.
Silvertraq
This brand, which sells clothing for both men and women, has a lot of incredibly stylish items. Furthermore, their garments are built with sweat-wicking, anti-odor, stretchability, breathability, and, most importantly, anti-dry qualities (the greatest, no?)
We adore their women's performance t-shirts, which start at INR 899, and their men's training t-shirts, which start at INR 795.
Creez
Creez is an athletic wear business that seeks to provide clients with comfortable and stretchy clothing. What we like best about creez because the outfits can be worn both inside and outside of the gym. In addition, the brand is reasonably priced (at least the tees and tanks).
T-shirts for ladies start at INR 999, while leggings begin at INR 1,999, and men's t-shirts start at INR 899.
Brake free
Sumedha Mahajan, a world-record-breaking endurance runner, founded the company when she saw a demand for an original sportswear brand for women in the country. High Impact Champion Tights, High Impact Anti-Odour Tee, and High Impact Non-Bouncy Bra are all available from the brand, and they're all fantastic.
Sports bras begin at INR 2,860, Anti-Odour Tees start at INR 1,600, and tights start at INR 3,000.
Athlos
Athlos is a sustainable athletic business that focuses on a minimalistic approach and focuses on the 'less is more principle, with the idea that was born out of the personal experience. They produce clothing out of their trademark bamboo fabric, and our favorite is the training crew tee.
Their men's and women's crew training tees start at INR 1,290.
Satva
If you're seeking organic and environmentally friendly clothing, this is the place to go. They use organic cotton and do not use any chemicals in their products.
We especially like their sporty tank tops, which start at INR 1,499 and go up from there.
Myriad Activewear
Given the high quality of its products and the fact that a number of celebrities wear Myriad's clothing, the company has grown in popularity. We love how colorful their clothes are, and the styles used in crop tops and leggings are quite unique.
Leggings start at INR 1,200 and bralettes/crop tops start at INR 1,500.
Yogue Activewear
This brand was founded in 2015 with the goal of providing comfortable clothing that could be worn outside of the gym as well. It sells activewear for both men and women, and each piece in their inventory is one-of-a-kind. The best part is that the brand is very reasonably priced.
Short tops for ladies start at INR 899, while shorts start at INR 999. Gym vests start at INR 699 and T-shirts start at INR 799 for guys, and guess what? They are now offering a discount on their website, so you could purchase all of this for a considerably lower price.
Jump USA
With a store in CP and a manufacturing outlet in Noida, this is a place where you can purchase not just athleisure but also a lot more. But what we truly like about this brand is their selection of women's leggings (especially the solid-colored ones!). We enjoy their menswear as well, but there isn't a lot of choice.
Their leggings start at INR 1,299 and go up from there.
Kica Active
Kica is an activewear company that offers leggings, sports bras, shorts, tanks, and shirts in a variety of bright colors, as well as a lot of mesh. Kica's fitness clothes are light and airy. As a result, you can workout in their garments without getting too hot or getting lasting sweat stains. Their leggings are fantastic. Colors range from solid neutrals to vibrant hues like blue and magenta. They've gone all out with mesh, which gives them an edgy, stylish look.
Leggings start at INR 1,200, and tops start at INR 950.
Skyria
If you're looking for an affordable way to create your wardrobe, look no further. Their assortment is fierce and fashionable, and you may choose from a large selection.
Sport bras and bottoms start at INR 1,399, with tops starting at INR 949.
Conclusion
Here are some of the top, fashionable, and economical activewear brands (some of which are even less well-known) that we found in 2022 to help you with your before, during, and post-at-home gym looks.