If you love to play adventures games, with FPS multiplayer games, it means you are ready to enter the world of Valorants. This shooter game has everything you want to play in a game. This game was developed by Riot game in October 2019. This game is one of the best games on the internet. You can enjoy the game more with your best VPN system, if you want to install your VPN gaming system and want to learn more about it, you can find everything on allabttech in detail.
If you are planning to play a multiplayer game, full of action and adventure Valorant offers you the best game package. It has everything you want as a gamer. Although it is a new game and not very popular like other games like Roblox and Minecraft, this game had everything a gamer could want. With these lines, you will learn everything you want to know about valorant game.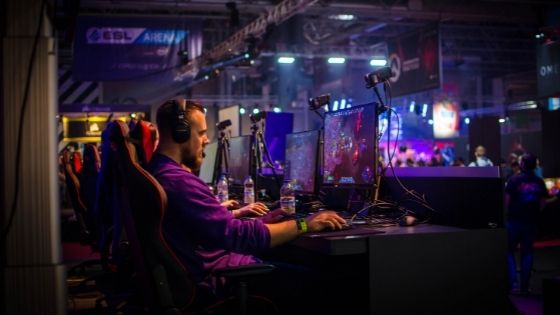 If you want to survive, you'll have to think faster than your rival. More than weapons and bullets, you'll select an Agent with adaptable, quick, and lethal talents that will allow you to show off your gunplay. In Valorant, it's all about the headshot. Scoring a headshot entails more than just aiming in the right position and hoping for the best, as we'll see in a moment. Even if you are not a pro player yet in this recoil mechanism, take a headshot and start the death game. Recoil is a big deal in Valorant, and accomplishing it is crucial to your success. If you're shooting an automatic weapon, aim for the fifth or sixth bullet to hit the target. This will have a huge impact on your game.
How to download valorant game?
You can easily download the game from the Riot Games website, it is a free version game and you can get it from the site. To download the game follow these steps.
Go to the official site of Riot Games. If you are have already an account on Riot Games you can get this game in no time.
Select " free game".
When you click the nuke button, you'll be sent to a page where you may download and install VALORANT.
After you've installed the game, double-click the VALORANT emblem on your desktop to launch the player and login in with your Riot account to get started.
You'll be initiated to VALORANT with a quick tutorial after logging in for the first time,
When you'll be able to learn the techniques of the game's objectives, alter settings, and experiment with your crosshair you can start the game.
Unlock valorant agents:
At the start, you will get five agents, Sova, Brimstone, Jett, Phone, and Sage. You can unlock other agents via agents contract, which is a progression system and is divided into ten different stages. Each chapter allows you to unlock one agent.
When you activate the agent contract you can get account points, while playing the game you can collect account points to unlock the agents. As soon as you will be able to unlock the fifth stage you can get access to that character and you can unlock every agent without expending any money. But if you want to get an agent character at the start of the game, you can purchase it from the play store in only 10$. You also have to unlock the fifth chapter if you want to play with your desired agent.
Game modes in valorant:
Valorant has modes like many other popular games, these modes stimulate the interest and enthusiasm of gamers. It has multiple games mode, these are categorized on standard ranking pools. Basically, valorant has three basic modes, which you can play in either pool.
Defuse mode or plant mode:
Ranked: In defuse mode 2 teams battle each other in 25 shirt battle round. Every round lasts for about two minutes.
The first winning round 13 will be the victorious team.
Unranked: second round is the same as the first competitive mode. You can enjoy this stage as a practice game. You will learn maps and abilities, even your rank will not affect this round. If you want to play in a competitive mode, you have to win the first ten unrated matches.
Spike rush mode:
It is the next fast version of defusing, this 5v5 mode remains in almost 7 rounds. In this mode, every attacker carries one spike. In this mode players can get robes, which they can use on the maps, it can also be applied to bug the ability of the player.
Replication mode:
This mode acquired 9 difficult rounds, this mode is very interesting to play because all the players will play in one team and can select only one agent, which can be selected in the pre-match voting system.
Deathwatch mode:
This mode is a free gaming mode, it is free for all modes, without limits. The classic 14 player mode will be best for new learners. A player can select any weapon without limitations, he can learn new skills and new age TS abilities in this mode.
Escalation mode:
This mode has limited time for each time, it is a 5v5 deathmatch mode, players have to reach level 12 before the ten minutes. The team who can reach the level of 13 in 10 minutes, will be selected as the winning team.
Snowball fight mode:
This is another interesting 5v5 deathmatch mode. As the name indicates, every team has to kill 50 with the help of their snowball launcher. The one who succeeded in 50, with snowball will win the modem
Rotating queue:
All the three modes, snowball fight, Replication, and escalation are all part of a rotating queue.
Practice mode:
If you are a beginner and want to learn more about the game, there is also a practice mode, where you can freely move around all the main. In this mode, you can do practice as much as you want. You can practice without any worries, you can use different weapons and practice shooting, without losing your ranking status.