In today's competitive business landscape, providing exceptional customer service is no longer just a nice-to-have; it's a must-have. Elevating the customer experience is crucial for building long-term customer loyalty and driving business growth.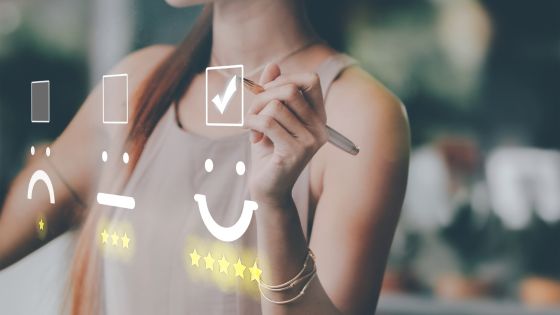 In this blog post, we'll explore strategies for delivering superior service that can set your business apart from the competition and leave a lasting impression on your customers.
1. Personalization
One of the most effective ways to elevate the customer experience is through personalization. Customers appreciate it when a company understands their unique needs and preferences. To achieve this, gather customer data and use it to create personalized experiences.
This can include tailored product recommendations, personalized marketing messages, and individualized support. When customers feel that a company knows them and caters to their specific needs, they are more likely to remain loyal and satisfied.
2. Active Listening
Active listening is a fundamental skill that every customer service representative should possess. It involves more than just hearing what the customer is saying; it's about truly understanding their concerns and responding with empathy.
Active listening requires patience and a genuine willingness to understand the customer's perspective. When customers feel heard and understood, their overall satisfaction increases, even if their issue isn't resolved immediately.
3. Prompt Responsiveness
In the age of instant communication, customers expect quick responses to their inquiries and concerns. Whether they reach out via phone, email, chat, or social media, it's essential to respond promptly.
Swift response times not only resolve issues faster but also demonstrate that you value the customer's time and concerns. Implementing efficient communication and issue-resolution processes can significantly enhance the customer experience.
4. Empower Employees
Empowered employees can make a world of difference in customer service. Encourage your team to take ownership of customer issues and empower them to make decisions that benefit the customer without needing managerial approval for every case. This autonomy can expedite issue resolution, improve customer satisfaction, and give employees a sense of responsibility and pride in their work.
5. Consistent Service Quality
Customers should receive the same level of service quality across all touchpoints with your business. Whether they interact with sales, support, or any other department, consistency in the customer experience is key. Implementing standardized procedures, training, and communication guidelines can help ensure that customers always receive the high-quality service they expect.
6. Omnichannel Support
In today's digital world, customers prefer different ways of communicating. It's important to reach a wide audience by offering support through various channels like phone, email, chat, and social media. This variety lets customers pick the way they're most comfortable with, making their experience with your brand better and building trust.
To make these channels even easier to use, think about getting affordable web design services to ensure your website is user-friendly for everyone. Giving customers many ways to contact you shows you're dedicated to their satisfaction.
7. Proactive Problem-Solving
A superior service strategy involves not only reacting to customer issues but also proactively addressing potential problems. Anticipate customer needs and reach out to provide assistance or information before customers even realize they need it. This level of care and attentiveness can go a long way in building customer loyalty.
8. Continuous Training and Improvement
Customer service excellence is an ongoing effort. Regularly train and upskill your customer service team to ensure they are equipped to handle different scenarios, evolving technologies, and changing customer needs. Encourage a culture of learning and improvement, where team members are continually seeking ways to enhance their skills and provide better service.
9. Feedback and Surveys
Actively seek feedback from your customers to gain valuable insights into their experiences. Use surveys and other feedback mechanisms to gather their opinions and suggestions. When customers see that their input is valued, they feel more connected to your brand. Additionally, you can use this feedback to make necessary improvements and refine your service offering.
10. Celebrate Success and Learn from Failures
Recognize and celebrate outstanding customer service within your organization. When employees are acknowledged for their exceptional service, it motivates them to continue delivering excellence. Furthermore, view service failures not as setbacks but as opportunities to learn and grow. Use these incidents to improve your processes and prevent similar issues in the future.
Conclusion
Elevating the customer experience is a multifaceted effort that involves a combination of strategies and a customer-centric mindset. Personalization, active listening, prompt responsiveness, employee empowerment, consistent service quality, omnichannel support, proactive problem-solving, continuous training, feedback collection, and a culture of improvement all play vital roles in delivering superior customer service.
By implementing these strategies, you can set your business apart from the competition, build strong customer relationships, and foster customer loyalty. Remember that the key to success is not only in the individual strategies themselves but in their consistent and integrated application throughout your organization. When customers consistently receive exceptional service, they are more likely to become brand advocates and long-term customers.