Information technology is an industry that deals with the utilization of gadgets like computers to initiate, collect, store, and transfer any form of digital information with the power of data and networking.
The IT industry is acknowledged as one of the hottest career prospects in the present times. Many people are now interested to pursue their careers in this industry and search for premium institutes that provide the best-in-class diploma in information technology.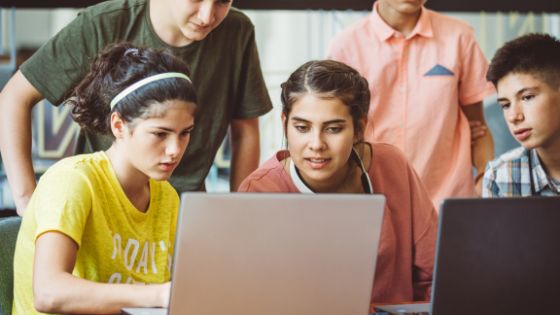 Things To Keep in Mind When Choosing a College for a Diploma of Information Technology
Does every institute have that quality to make any individual transform into a budding IT professional? Here is a list of essential qualities that an institute providing a diploma in information technology should possess.
They should have a positive reputation in the education circle:
The reputation of the institute plays a crucial role in shaping the career of an individual. A well-renowned institute is highly acclaimed for its excellent record, reviews from ex-students, and both online and offline acknowledgement from different people.
Moreover, the IT industry is a very competitive field. Graduating with a diploma in information technology from a reputed institute will give an edge to the individual in the recruitment process. So, institutes that provide diplomas in information technology always try their best to maintain their reputation so that their students enjoy priority in any recruitment process.
They should have a pool of qualified and experienced faculty
Information technology is a very demanding job where an individual is required to have a stronghold on various computer languages and communication skills. Failure in acquiring those can result in immediate termination of these professionals and that would put a mark on their careers. Therefore, institutes that provide diplomas in information technology always hire well-experienced teachers so that their students get the best teaching experience and thrive later in their profession.
They should have a systematic and functioning management
The management is entirely responsible for the proper functioning of any institute. Incompetent management degrades the environment of learning in the institute, and this indirectly impacts the mentality of the students. Smooth and efficient management maintains the workflow in check and is always ready to help any student regarding their queries.
Institutes that provide diploma of information technology always ensure that they have a perfect managing system in place so that the students feel comfortable in registering their inconveniences.
They must have impeccable placement records:
An institute gets its recognition if they have outstanding placement records for several years. The students always look forward to placements right after they complete their course. Failure to provide placements to students in reputed companies can disrupt the name of the institute and later they may find it difficult to attract any student to enrol in their course.
Therefore, institutes that provide diplomas in information technology should have terms with reputed companies so that they visit their premise and hire students based on their knowledge.
They must endorse an affordable fee structure
Sometimes availing of quality education can be an expensive affair. Therefore, institutes that provide diplomas in information technology endorse affordable fee structures so that more and more students come and relish their dream of becoming IT professionals.
Final Words
At the end of the day, it is highly advisable for people who are interested to do a diploma in information technology to take admitted to an institution that has these above-mentioned qualities. Taking admission to the right institution that comprises these qualities will not only improve their learning experience but will make them capable to survive in the future.