Outsourcing materials is a practice many businesses use as a way of streamlining their processes and cutting down on the time they spend on specific tasks or operations.
Online Metal Supply has been providing quality products and services to customers since 2002. We offer fast delivery and exceptional customer service. Our team of experts is ready to help you choose the right product or material for your project. We have access to over 10,000 different materials from around the world.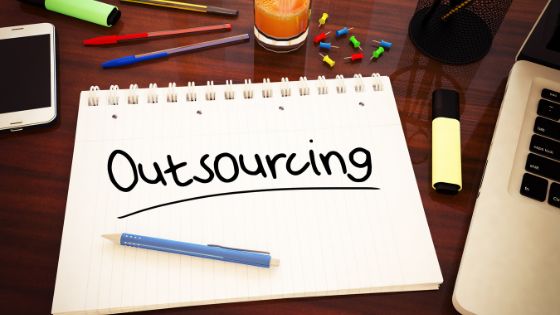 Here are five reasons outsourcing materials benefit your business:
1. It's a Way to Save Time and Money
Whether you outsource materials for your product or use in your business, you can save tremendous time and money if you don't have to make those materials in-house. Doing so could require a great deal of investment in equipment and employees and cause your company to lose significant revenue if it can't meet production deadlines.
One of the most important benefits of outsourcing materials is that it can save you the time and money it would take to develop and produce them in-house. Outsourcing materials allows you to utilize the materials you need at the best price and quality level for your company without having to set up an entire production facility.
2. Allows You to Focus on Core Operations
One of the most significant indicators of a growing business is an increase in the number of employees. While growth is something to be celebrated, it also requires careful decision-making and thoughtfulness about the areas in which you should genuinely be expanding.
Outsourcing materials can allow you to outsource a portion of your production, so you aren't adding employees to handle additional tasks. A typical example is outsourcing materials that go into your products. If you're manufacturing a type of product that requires specific materials, you may wish to outsource those materials, as well.
Doing so will allow you to focus on your company's core operations, like sales and marketing, customer service, or other areas that will help your business grow.
3. Gives You Access to Expertise
Materials used in your products or to build your supply chain may have specific specifications and needs. Still, you may not have the expertise to find suitable materials for your business. Outsourcing materials that require special knowledge will allow you to tap expertise you don't have in-house and make wiser choices regarding sourcing and buying materials.
For example, sourcing fabrics for clothing, bags, or other products you sell online may require you to get fabrics from a specific mill. If you don't have experience with fabrics, you may be unsure how to find suitable mills for your needs. Outsourcing materials for your products will allow you to access textile experts to find a suitable mill for your business.
4. Helps Your Brand Stay Relevant
Outsourcing materials gives you access to the most current and up-to-date materials, fabrics, and production methods, helping keep your brand relevant. As tastes, preferences, and trends change, staying up-to-date with the latest and most excellent materials and trends is essential. By outsourcing materials, you can ensure you use the most relevant materials and fabrics for your products.
In addition to using up-to-date materials, you can also take advantage of a materials outsourcer's experience with the latest manufacturing technologies and production methods. If you aren't familiar with the latest and greatest, it can be hard to make intelligent decisions about what materials to use in your products.
5. Show Consumers You're Innovating
When customers see your brand, many things come to mind—and one of the biggest is how your brand is evolving and changing. Consumers are savvy and know when brands are trying to stay relevant by changing their products. This can be a good thing, but it can also be harmful, depending on how you change your products.
An excellent way to show customers that your brand is evolving is by outsourcing materials—particularly in producing those products. For example, if you primarily make clothing, you may outsource the creation of your fabrics to the best textile mills in the world.
By outsourcing materials for your products, you can show customers that you are committed to using only the best materials in your products. This will help build consumer trust and encourage them to purchase your products.
Conclusion
Ultimately, outsourcing materials is beneficial because it allows you to expand your company without having to increase your overhead. This means you can likely pass those cost savings on to your customers, which can help you boost sales.