If you're in the food truck industry, you know that having a quality point of sale system is essential. It makes transactions run more smoothly, but it also helps you keep track of your inventory and sales data.
If you're looking for a high-end food truck POS system that can handle all the needs of your food truck business, then read on to know about the benefits and some tips to choose the best.
What Is the Food Truck Point of Sale System?
A food truck Point of Sale system is a set of hardware and software tools that helps a food truck business manage orders and payments. It typically includes a point-of-sale terminal, a cash drawer, a receipt printer, and a barcode scanner. Many POS systems also offer mobile apps that allow customers to order and pay for their food electronically. It can help to speed up the ordering process and reduce lineups at busy food truck events.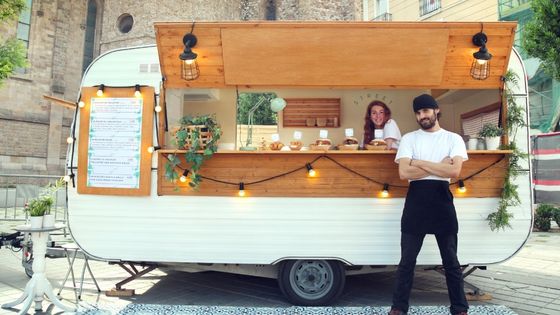 A sound system can save a food truck business time and money, and it can help improve the customer experience. When choosing a system, it is essential to consider the needs of your business and select a system that is easy to use and offers all the features you need.
Benefits Of Food Truck Point of Sale System
There are many different POS systems on the market, and they all offer different features. Some shared features include:
Credit Card Processing: Most POS systems have built-in credit card processors that allow customers to pay for their food using their credit cards. It can help to reduce transaction costs and increase sales.
Inventory Management: A good food truck POS software will provide real-time monitoring of inventory levels and sales data. It can assist you in making more informed selections about what goods to stock and when to order more supplies.
Customer Management: These systems come with built-in customer management tools that allow you to store customer information and contact details. It can be helpful for marketing purposes and for tracking customer loyalty.
Reporting: A quality POS system will offer a range of reports that can help you track sales data, inventory levels, and customer trends. This information can be quite valuable in helping you make decisions about your business.
How To Integrate a Point of Sale System With Food Truck Operations?
Integrating a POS system into your food truck operations can be challenging, especially if you are a beginner. However, you may easily connect it to all elements of your business with some attention to detail and careful planning.
One of the steps in integrating your POS system is choosing the proper hardware. You will need a device that is both sturdy and compact so that it doesn't take up too much space on your food truck while also being able to withstand the rigours of daily use.
Once you have selected the appropriate hardware, you will need to set up your software correctly by configuring each menu item and customizing settings for your business operations. Finally, you will want to build a network between all of your devices so that data can be shared seamlessly between staff members and stored securely for backup purposes.
By following these steps and putting in the necessary time and effort, you can ensure that your POS system is integrated correctly into your food truck business and runs smoothly.
Tips for Choosing the Best Food Truck Point of Sale System
When choosing this system, it is essential to consider the specific needs of your food truck business. Here are the tips to help you choose the best system for your needs:
Consider Your Budget: Point-of-sale systems can vary widely in price, so it is essential to consider your budget when selecting.
Evaluate Your Needs: Make a list of the features you need and choose a system that offers all the features you require.
Read Reviews: Before purchasing, ensure that you read online reviews to get an idea of the quality of the product and the manufacturer's customer service.
Compare Prices: After eliminating all of your options, compare costs to get the best price for your food truck POS system.
Easy to Integrate: As mentioned earlier, integration can be a challenge, so be sure to choose a system that is easy to integrate with your existing business operations.
By following these tips, you can be sure to choose a Point-of-sale system that is right for your food truck business and fits your budget.
A POS system can help to improve efficiency, reduce costs, and increase sales. If you are considering purchasing it for your food truck business, keep these tips in mind to get the best system for your needs.