It is there-Christmas is near! For half of the population of the planet Earth, picking a Christmas gift is quite a task! There are maybe more wishes than Christmas gift choices in the stores. But if you are going to be the Santa of a wine lover, we have some tips and great ideas for you! Let's go!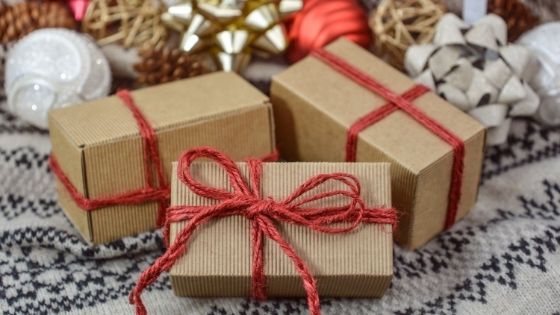 1. A Gift Card
If you are certain about your friend is a wine lover, but you don't know what wine to choose for him, as sometimes he had enough of his favorites and you are too afraid to suggest your kind of wine. A wine shop gift card is perfect. You can pick a good amount of given money and they can buy an expensive kind of wine, or else choose some bottles of best $25 wine.
2. Red Wine Lover's Cheese Collection
Cheese is the perfect accompaniment to a glass of fine red wine. Maybe you'd think this is a cliché that cheese is the perfect match to the wine, but this is true; cheese really goes fantastic with wine, especially with the red wine. True wine lovers will appreciate this choice. You can find cheese sets with different types of cheese, as well as crackers and accessories, like honey, this set takes care of the pairing work for you.
3. Red Wine Stain Remover
When you drink wine, you should consider that anything can happen to your shirt, so please avoid white. If your friend doesn't follow the rules, you still can save him (or the shirt) from the red stain. Give the gift of red wine stain removal without the hassle. Which, I must say, is quite valuable. This ingenious stain remover should help you erase red wine stains in no time. This is really both a creative and a useful gift.
4. Sommify Blind Tasting Wine Board Game
What can be better than a table game for Christmas? This holiday is for warm gatherings, cheerful chatting, and playing joyful games. There are many games where the one who loses should drink, but if your friend is a wine lover estate., this is just for him! There is a solution called Sommify Blind Tasting Wine Board Game. This Christmas present for the wine enthusiast in your life allows them to learn how to taste wines like a sommelier and identify grape kinds, among other things.
5. Bottle Stopper Garden Kit
Urban Leaf sells landscaping kits that use your empty wine bottles as if you needed another excuse to finish that bottle dry. After the bottle has been rinsed and emptied, fill it with water and plug the top with a soil capsule. After that, simply add some seeds and place them on the window sill. You'll have full-sized leaves of delicious flowers or staple herbs like dill and basil in no time.
6. McBride Sisters Collection Sauvignon Blanc
Wine for wine! The McBride Sisters Collection is America's largest Black-owned winery, and Sauvignon Blanc aficionados describe it as "lively, crisp, and very refreshing." Plus, when you give the bottle as a gift, you'll have a terrific story to tell: Sisters Robin and Andréa grew up in Monterey, California, and Marlborough, New Zealand, respectively, without knowing the other existed for half of their lives. When they finally met, they discovered they had a common interest in wine, and the rest is history.
7. Glasvins The Universal
Zalto's much-loved (but prohibitively costly) wine glasses are currently sold out everywhere. Instead, consider these from Glasvin, which are slightly less expensive but don't fall short in terms of delicate structure. "They're still handblown," says Lily Peachin, proprietor of Brooklyn's Dandelion Wine, who sells them in her store. "They have a lovely feel to them, and a decent stem is essential for a wine lover."
8. Bormioli Rocco Bodega Tumbler Mini Glasses
Another glass set-Bormioli Rocco Bodega Tumbler Mini Glasses. Although not all wine drinkers prefer stemless glasses, these short, less traditional (and less expensive) glasses from Bormioli lend a European flair to a dinner party.
Because they "remind us of drinking and eating tapas in Madrid," Hannah and Marian Cheng of Mimi Cheng's use them when organizing dinner parties. They're basic and lovely."
"Whenever my husband and I drink wine from these glasses at home, I feel like we're transported to a little bar in Barcelona," writes Joanna Goddard of the blog Cup of Jo. They're adorable, light, and feel great in your hands."
Jill Bernheimer, the owner of Domaine in Los Angeles, recommends saving them for simpler wines like chilled reds and pet nats — but if you're giving them to a wine aficionado, they probably already know.
9. Coravin Wine Preservation System
With their unique technology for flawlessly preserving wine, Coravin struck new ground.
When you give someone a Corvain, you're giving them the priceless gift of keeping an open bottle of wine for a long time.
If your buddy or sweetheart prefers Champagne or Prosecco, Coravin has just released a sparkling wine innovation that lets you can keep fizz for up to four weeks, so go for it.
Giving a Present
We believe that your friend will appreciate the whole effort you made choosing him/her a present with such care. Give your friend top Armenian wines. This is what Christmas is all about. Have a Merry Winey Christmas.