3D printing is a relatively new technology. What was once mostly used for fun by hobby tech enthusiasts now has so many amazing uses in every industry in the world, from medicine to hospitality. It's easy to see that in a few years, all businesses will have to adopt this technology if they want to stay relevant. Many find it hard to see how 3D printing can help your business benefit, but there are so many ways, some of which will be listed below. Here's why your business needs 3D printing tech today:
Eliminating outsourcing
Probably the biggest benefit of 3D printing for businesses is the elimination of outsourcing, which is a huge necessity today. In many cases, during a breakage, companies need to go to other manufacturers and look for pieces and elements to continue their production. With an in-house 3D printing division, it's possible to print parts, elements and pieces required for production in minimal time and at a minimal cost. This process reduces time to waste and allows you to work on your own timeline, not depending on anyone else.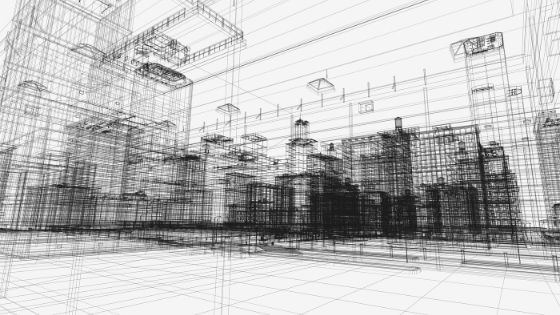 To try out the benefits of minimizing outsourcing, you can even try hiring outside printing services for starters to save money and time. If they are not meeting your requirements or stop meeting your requirements, it's always possible to upgrade and invest in an in-house 3D printing division.
Prototype development
If you want to attract clients, customers, investors and partners to collaborate on a certain product, it's often necessary to create prototypes. Sometimes, they require prototypes for every different stage of production and every generation of product. If you're relying on an outside company for prototypes, it can cost you money and time, and even compromise your prototype idea. 3D printing, on the other hand, allows you to create prototypes inside your company where you can keep them secret and be in charge of adjustments and mistakes.
Customer satisfaction
Humans are very tactile beings and we always understand things better when we can touch them and see them in 3D. For ages, many industries have been using 3D presentations of products. This is best evident in architecture where firms choose to present house floor plans 3D so that the customers can perceive the space better. And when you combine 3D presentation and 3D printing, it's possible to create something easy to understand by investors and buyers, boosting customer satisfaction and creating long-lasting business relationships.
Allowing customization
3D printing makes every product fully customizable and accessible. For instance, this is very important in fashion where designers can create custom jewelry and accessories, and in the medical field where doctors can print out custom implants and prosthetics. With just a few adjustments on the computer screen, it's possible to print out fully tailored products in 3D for a fraction of the cost.
Reducing waste
Traditional production is reductive, meaning you start with a big piece of material and reduce it to fit your requirements (imaging an artist carving out a sculpture out of a big piece of wood or marble, leaving behind chips and dust). On the other hand, 3D printing is the opposite, involving additive manufacturing. This process allows manufacturers to use the exact amount of material, bringing the waste to zero. From the waste perspective, 3D printing is beneficial to both your money savings and environmental protection.
Reducing workforce
Companies and plants that use reductive manufacturing require much more physical labor than those that focus on additive manufacturing. In general, 3D printing is almost 100% computer-controlled, so there's no need to build large plants or employ many workers, which is great for your overhead costs. Also, 3D printing can be operated remotely in many cases and processes can be switched with a press of a button, so there's no need for a large workforce.
Reducing equipment
One can be said about 3D printing equipment: it's definitely very efficient. When compared to traditional equipment used in plants, 3D printing equipment has fewer pieces necessary for the high-end production of quality products. Fewer pieces of equipment equal less space, lower costs and less staff.
Reducing maintenance
3D printing equipment is becoming more and more popular and affordable, and with more manufacturers of this equipment on the market, we can expect a rise in quality. Maintenance of 3D printing devices is easy and fast. And since you don't have to have a bunch of different machines in your space anymore, it's possible to reduce maintenance costs to a minimum.
3D printing is definitely the future of manufacturing, and every business that wants to stay afloat will have to look into this technology and introduce it to its business plan.