Choosing used over new when buying a vehicle is an excellent way to find a great deal. Because of the depreciation factor of purchasing a new vehicle, you can find a used car in stable condition at a significantly much lower price. Buying used can help you save a top dollar, and it's a perfect idea, especially when on a tight budget.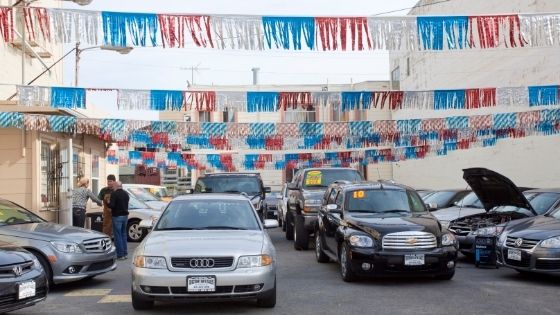 There are many advantages to choosing used over new when buying a vehicle. However, even with these advantages, you must ensure the vehicle you buy suits your unique budget and lifestyle needs. Several questions can help you find the perfect car that suits your budget and lifestyle needs or know if it's worth investing in the used car you opt to buy. Before buying a used car, the more information you'll have on hand can help you become more confident you're making the right purchasing decision. Here are 8 questions to ask before purchasing a used vehicle:
1. Why are You Selling Your Vehicle?
The answer you get from the seller can give you insights into potential problems with the vehicle. The seller might be selling their vehicle to upgrade or no longer require the car in most situations. If you feel the seller is not offering a straight answer, it's a perfect way to gauge if you trust them or not.
2. How Long Have You Owned Your Car?
If the seller bought the vehicle new, they would not have an issue giving you the car's full history. But if they bought it from another person, there might be some unknowns. If there are several previous owners, it might be difficult for the seller to provide the full history of the vehicle's maintenance, accidents, repairs, or other pertinent details.
3. Is the Vehicle Still Under Warranty?
If you want to buy the vehicle through a dealership, they might include a warranty deal as part of the purchase agreement. Buying a used car under warranty is important in resolving potential issues and faults without using your money. While some warranties may require you to pay a fraction of the repair cost, others may cater to the entire cost.
This is also important if you want to purchase a vehicle online. You can google "buy used cars online in Canada" or anywhere in your locale for the matter. Be sure to read the fine details and talk with a representative to gather information about the vehicle.
4. Has the Vehicle Been Through any Current Repairs?
Recent repairs don't necessarily suggest an issue. While several repairs can indicate a careless owner, high-quality costly repairs may display a car that has been well-maintained and cared for by the owner. Ensure to inquire about all recent repairs to understand the condition of the car you're almost buying.
5. What's the Mileage of the Vehicle?
When a vehicle has been driven on the roads for long, it may be subjected to more wear. It's advisable to buy a vehicle that has not been on the roads for too long.
6. Has the Vehicle Been Involved in Any Accidents?
In some instances, the vehicle history report will indicate the accidents the car has been in before. But the reports may not catch everything. Therefore, ask the owner what damages the car suffered if it has been in an accident and how they fixed them.
7. Is the Vehicle's Title Available?
When the seller doesn't produce the title, it may indicate they have used it as collateral to secure a loan from a financial institution. It may also suggest a stolen car. If they don't have the title, ensure they give you a good reason why it's missing.
8. Can I Bring My Mechanic to Inspect the Vehicle Independently?
It's important to invite your mechanic to perform a pre-purchase inspection. The mechanic you invite may give an expert opinion of whether it's worth it to buy the car or fix any available issues before finalizing the purchase deal.
Closing Thoughts
It'll be your responsibility to accept the used car's condition before buying from the owner. Used vehicles are always subjected to a certain level of wear. Therefore, before buying from the owner, ensure you have an expert mechanic thoroughly inspect the vehicle.