Improving the level of your market outreach is an absolute must for every business owner. No matter how secure you think you are at the moment, it's still a good idea to keep growing your customer base. Here are 6 great new tactics that you can make use of to boost your marketing outreach. The sooner you apply them, the sooner you can profit.
1. Make Use of an Outreach Program for LinkedIn
LinkedIn is one of the best places to harvest B2B and other kinds of leads. The best way for you to do so will be to make full use of a modern LinkedIn outreach program. Doing so will give you the means to make hundreds, or even thousands, of connections in a very short amount of time. The more connections you can make on this and other network sites, the more leads you will be able to qualify.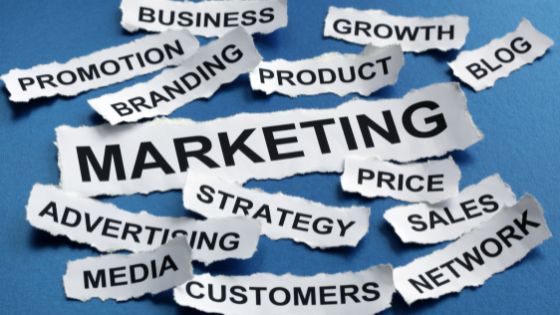 This doesn't mean that you can just set up a virtual spam bot program and expect to get genuine responses. Generating high-quality leads begins with preparing the ground for them. You will need to have a completely filled-out profile to prove that you are real. When leads search the source of your message, they will thus find a legitimate business.
2. Collect Data on Your Leads and Prospects
As with every aspect of sales, it will be up to you to make the first move. This means that you will need to aggressively contact potential leads in order to qualify them and close a deal. There are a number of tactics that you can adopt in order to maximize your rate of conversion. This is as true for inbound as it will be for outbound marketing.
One of the best tactics you can adopt to reach this goal will be to collect data. This should be info that concerns your leads, prospects, and existing clients. The knowledge that you gain by doing so can be used to improve every aspect of your operation. You should pay close heed to data that affects customer service, marketing, and branding.
3. You Need to Identify Your Target Audience
The art of outreach is one that demands close attention to detail. Many of these details, once put together in the correct manner, will give you a solid and actionable picture of your target audience. This is the group of people who are most interested in what you have to say and sell. The data that you gather while harvesting leads should be invested toward identifying this loyal customer base.
4. Use the Right Channels to Generate Leads
You need to be using the right venues to harvest the kind of leads that you are most interested in. For example, if your primary concern is generating B2B leads, it makes the most sense to concentrate on areas such as LinkedIn. If you prefer cold or warm calls, work up a voice outreach program. If you prefer email finder tool, generate a list for mass mailing.
5. Look for Other Places to Leave Answers
There are plenty of places on the web, such as blogs, YouTube video comments, and social media pages, where you can leave answers to other peoples' questions. Doing so will show you that you are an expert in the field. People who like your answers will click on your profile to learn more about you.
6. Don't Let a Hot Lead Go Cold
Just because someone hasn't bought anything from you in a while doesn't mean that they never will again. Don't be afraid to send a follow-up text or email. It's a subtle and non-aggressive way to ascertain if they may be ready to renew your acquaintance.
Audience Growth is Essential for Your Business
No business owner ever went broke by expanding the number of people in the world who knew about them. The more people you can make aware of what you offer, the more people you are likely to be able to sell to. The best way to grow your business is to go to the same places where people go shopping. Reach these people, sell to them, and ensure your growth.