One of the best ways for brands and companies to sell their services online is through an efficient video marketing strategy. In these last few years, the amount of time people spent online watching videos has risen exponentially. And it is this cornet that potential marketers must exploit.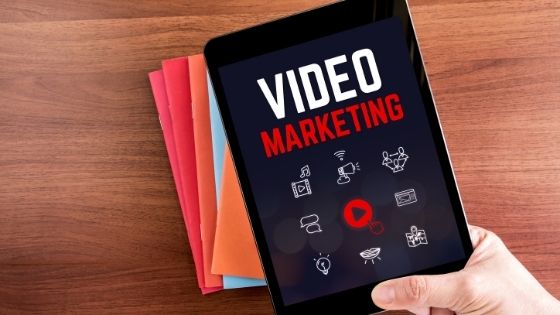 In 2021, there are many ways to use video marketing to spruce up your marketing strategy. To make it more consumable, there are more ways than TV-style ads or perfectly polished educational videos. In this article, we will give you some tips on how to create a perfect video marketing campaign.
1. Know the customers – To establish the profile of your customer, you must know where the problem lies. Is your product or service faulty, or is it just not reaching the customers? What is your current competition and how is it attracting more clients? To answer these problems, target your audience and their needs, by having good communication.
As you complete your in-depth research on your audience and the blogs or sites frequented by them, chat on relevant forums to get first-person opinions. Focusing on the platform where they spend the most time online gives you an elementary idea of how to push your videos. For example, if YouTube and Instagram are your currently top contenders, see the kind of videos that are popular on these sites.
2. Set an achievable goal – At the beginning of any new venture, you must set your goal. Thus, you need to make your videos in such a way they accomplish when is required of them. What are these individual video's goals and under which marketing funnel do they fall?
When starting a new venture, this can become overwhelming very soon. So, our advice is to start with small steps, videos with fewer goals. For example, if you want your video to bring in a new audience via marketing, its biggest goal is brand awareness. While marketing a particular product, the goal would be to highlight its superiority over its competition. There are 5 steps to a marketing funnel- Awareness, Consideration, Conversion, Loyalty, Advocacy. So, develop your video content strategy to target these stages.
3. Select the type of Videos – social media and other platforms are used for the propagation of various kinds of videos. To make your brand stand apart and for your service to reach the targeted audience, you must figure out how you would like your audience to remember your business at the end of the video.
Once your figure out your brand and exactly what you want to portray, there are many ways to frame your videos to get your content across. Along with informative or educational videos, you can also post behind-the-scenes gag reels to keep things lively. Another kind of video is interviews or testimonials of people who are already using your service. A text to speech software can help scale the voiceover requirement for your videos, you can choose from many voices and see what rightly fits into your brand.
4. Plan and create your content – A good content production plan becomes a treasure when it comes to saving time and money. Keep a track of when and how the videos are going to be filmed, edited, and finally posted for a well-functioning brand.
For the content itself, it is crucial it makes people comprehend your videos at an instance, so make them the highest quality, clearest content possible. To make popular and engaging content, each video should have a particular script with music that is licensed to you. The entire video should make the audience want to know more about your brand.
5. Simple SEO strategy – SEO is an important factor in your posts getting across. And they offer help to video content as well. People search for both specific videos as well as broad information on sites, thus the better quality of your SEO, the better chances of your videos reaching the designated audience.
To fix your video's SEO, always remember that the title is the best way to grab attention, so plan your keywords accordingly. The use of keywords in the video description as well as the use of proper hashtags makes your videos available for people who may be looking for the same service you provide. In the case of YouTube, the use of proper thumbnails and link building is also necessary.
6. Promoting the videos – Videos are mostly made in a bunch and then scheduled to be posted on particular dates. And so that many people can reach the videos, they are published on multiple platforms and promoted as much as possible. That means sending your videos to as many places as possible, such as YouTube, Facebook, Twitter, LinkedIn, Instagram, Google+, Pinterest, and even on your website.
After publishing, these videos need thorough promotion. And that is not a job that can be finished at once. Some managements use platforms for publishing options, other sites like Twitter allows videos to be promoted multiple times. So, while promoting videos, always think big and throughout a period of time.
7. Analyzing the performance – When you create a lot of videos, you expect to see some improvement in the traffic to your website. So, to measure your investment in the video marketing campaign, analyze your video's performance and the matrix and take your decisions accordingly. Google provides analytics to see your views, traffic sources, total watch time, and find your most popular videos.
Every other platform has its own native analytics as well that helps your understanding of the video's views as well as analyze whether you succeeded in matching the goal you set in the very beginning. It is also important to remember that old videos generate views as well and with good keywords can still stay relevant.
Here are the ultimate 7 steps that will help you create a video marketing strategy that is curated especially for your brand's needs. We hope this inspires you to delve into the business of video marketing like breakout escape rooms!