President Harry S. Truman once said this: "Our debt to the heroic men and valiant women in the service of our country can never be repaid. They have earned our undying gratitude."
If you have a veteran in your life, then, you understand the patriotism and inspiration they bring to others. When it's time to present a special gift to your favorite vet, you have wonderful options. Our expert shoppers have a list of sentimental gifts that any veteran would appreciate.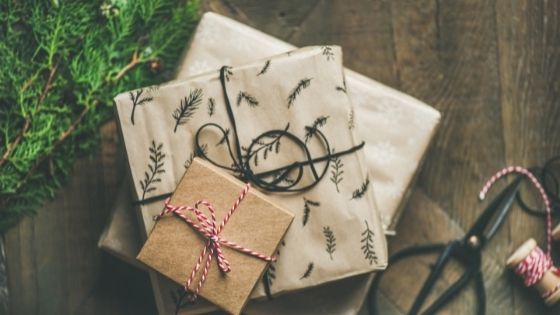 1. DD-214 Tee-Shirt
For those who have served their country, the "DD-214" label is something they know a lot about. When you retire from the military, you are classified as a "DD-214." This means that you have been discharged or released from active duty.
By the way, the DD-214 Form is provided by the U.S. Defense Department to service members who leave active service after 90 days or more.
Vets would enjoy opening a gift that featured a "DD-214" tee-shirt (sold online) that they could proudly wear as a symbol of the sacrifices they made and the commitment to their country.
2. Showcase Military Frame
We are all proud of our heroic men and women who serve their country and achieve incredible heights. One of the finest ways to honor these brave veterans is by showcasing their amazing certificates, medals, and awards behind protective and beautifully crafted military frames.
You can custom-design the wood frame you would like with a variety of moldings, mats, and glass options.
What a handsome gift that will hang on the wall in a special place that preserves a veteran's treasured documents and medals.
3. Personalized Ammo Box
Any vet would have fun receiving a personalized ammo box that they could use to hold any of their favorite items. These boxes are genuine, used military surplus items, and are constructed of steel. The dimensions of the ammo boxes are 10″ W x 6″ H x 3.5″ D.
You can have them printed on the back with authentic ammunition specs and the lot number in yellow or white writing.
Also, any name and one line of text can be used to personalize the ammo box.
4. Military Tank Decanter
If the veteran in your life likes sipping whiskey, then a crystal tank decanter would make for a special gift. That's right; imagine the delight when the gift is unwrapped, and a stunning crystal tank appears.
This would be a great novelty gift for a vet and would look fab as a bar accessory, and the whiskey would probably taste much finer.
5. St. Christopher Military Medal
Here is another way to honor and celebrate a veteran you know who believes in keeping the faith.
A St. Christopher's religious and military medal on a stainless steel ball chain would make for a nice gift. Just choose from Air Force, Army, Marine Corps, or Navy, and you will receive a stylish medal that your veteran can wear around their neck.
Each medal features a one and 3/4-inch Saint Christopher Protection Medal on a 24-inch stainless steel ball chain.
6. Engraved Veteran Bracelet
The vet in your life would be excited to put on this bracelet that sums up the commitment and bravery they have shown. It's an aluminum and stainless steel bracelet that is engraved with the following:
"U.S. Veteran. I walked the walk so you could talk the talk."
It's a timeless piece of jewelry that veterans would immediately understand the meaning of.
7. Vet Retirement Blanket
You veteran will take comfort in a plush velveteen blanket that is cozy and soft to the touch.
What makes this retirement blanket exceptional is its customization. You can have the veteran's name and the number of years of service proudly printed onto the fabric.
The blanket also features these printed words:
"By touching so many lives, you have changed the world…Happy Retirement."
If you happen to know a veteran or several of them in your life, then, you're extremely lucky. Celebrate these amazing individuals with a sentimental gift. Your recipient will treasure any of the gifts highlighted above. Also, thank them for their service. They've gone above and beyond.