Selecting the appropriate loan servicing software is crucial for your organization to succeed as a loan provider. It's critical to comprehend the essential components of a top-notch loan servicing solution to choose the appropriate software.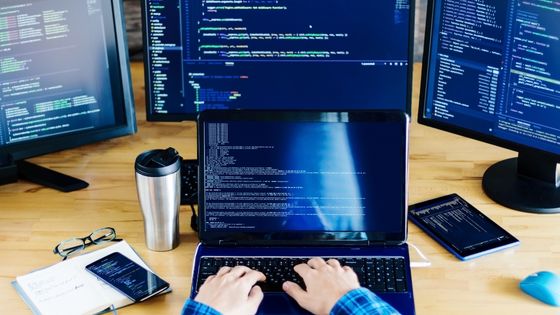 What are the Key Features?
You should search for the following seven features in loan servicing software:
Automated Loan Payment Processing
Good software for servicing loans should provide electronic payment processing choices to make the loan payback procedure simple and handy for your consumers. Automatic payment reminders can also decrease late payments and maintain the quality of your loan portfolio. Finally, a function that tracks your payment history can help you effectively monitor and manage loan installments.
Loan Portfolio Management
Your loan servicing software should include reliable loan data management features that make storing and accessing loan data simple. Additionally, the program needs to have loan performance reporting to help you better understand your loan portfolio. Further, a loan balance tracking function will assist you in keeping track of loan amounts and guaranteeing timely loan repayment.
Customer Communication and Support
A top-notch loan servicing program has to have a customer self-service site that enables your clients to manage their loans and get loan details with ease. Automated customer alerts can aid in keeping your clients informed and current on the status of their loans. Finally, a customer support and ticket management system may assist you in effectively and promptly resolving client concerns.
Compliance Management
To guarantee that loans are made in conformity with industry laws, loan servicing software should contain automated compliance checks. You may track and report on your compliance status with compliance reporting and regulatory reporting capabilities.
Data Analytics and Reporting
A good loan servicing program should offer real-time indicators for loan performance, enabling you to keep track of loan status and make wise business choices. You may extract and analyze data any way you need using customizable reports and data export tools.
Integration with Other Systems:
To offer a complete and smooth loan management solution, loan servicing software should be able to interact with other systems, such as accounting software and CRM systems. The program may be extended and customized to match your unique demands using API integration capabilities.
A user-friendly loan servicing software is essential for your company's success. The program must have a simple, intuitive interface to use and comprehend. This will lessen the need for intensive training and lower the likelihood of user mistakes by ensuring that your staff can use the program properly and efficiently.
Escrow & Trust Funding
To ensure proper funds management throughout the loan process, you must handle escrow accounts and trust funds as a loan servicer. Trust funds are intended to keep cash for a specific person or organization. In contrast, escrow accounts are often used to hold monies for a specified purpose, such as real estate taxes or insurance payments. You should have the resources to manage these accounts and ensure that money is handled correctly and distributed as required if you have access to competent loan servicing software. Doing this allows you to keep up with requirements and give your clients top-notch service.
Benefits of Using Loan Servicing Software
Using loan servicing software as a loan servicer has various advantages, including:
1. Improved Loan Performance
With loan servicing software, you can get real-time data and insights on loan performance, enabling you to see possible difficulties early and take appropriate action.
2. Lower Delinquent Rates
Automated payment processing and automatic payment plan management using loan servicing software can lower the risk of manual mistakes and guarantee that payments are received on time, lowering delinquency rates.
3. Streaming services
Loan servicing software streamlines every step of the loan servicing process, from loan origination through servicing and collections, helping you work faster and more effectively.
Conclusion
In Conclusion, loan servicers should think about installing loan servicing software to enhance their loan servicing procedures and provide better client service. Real-time reporting and analytics, payment processing and collections, customer administration, escrow and trust accounting, compliance and security, connectivity with other systems, and configurable loan servicing procedures are the seven key characteristics of high-quality loan servicing software. Implementing these capabilities may improve loan performance, maintain compliance and security, lower default rates, expedite loan servicing procedures, and improve customer service.