Remarketing is a process of advertising the people who have visited your website previously or have interacted with your business in some way. These people are your high priority audience as they have already shown interest in your business. When you target these users, you encourage them to visit your website again and complete the desired action.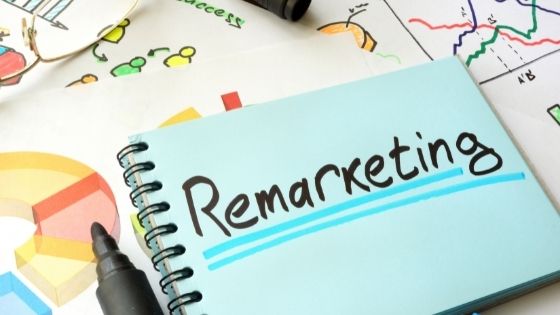 Custom segment is an important asset used to build a remarketing list whenever someone visits your site. Of course, optimization is the final asset you need to use to see the results because a remarketing list requires time and effort. Below are the seven amazing facts you should know about the asset used for creating a remarketing list.
Why should you do remarketing for your business?
The majority of websites have a lot of traffic and high visitor count but still lag in high sales. While some of these visitors just come to saw your products, others leave without taking any action. That's when remarketing comes in; remarketing will target those visitors who leave your site without converting but are interested in your services. Keep in mind that converting doesn't always mean high sales; it also relates to the client signup for the newsletter, information request, or asking for quotes.
Furthermore, the need to serve your remarketing ad depend on:
● Google Display Network: It must have had at least 100 active users in the past month.
● Google Search Network: It should have a minimum of 1,000 active users
● A Gmail should have minimum of 100 active visitors in the past one month
Remarketing Lists for Search Ads Are Different From Display Remarketing
You may think that remarketing lists for search Ads are similar to display remarketing. But there is a different story. The only thing display remarketing and RLSAs have in common is, both use cookies to track the customers and add them to the list. The way these two lists are used is completely different.
Traditional Remarketing shows Ads to the users when they are searching on the Google ads for small business and Display Network. On the other hand, RLSAs don't just show the Ads to the users who are on the remarketing list. The users need to search actively on Google with the keywords you bid on.
Custom Segment Is Used To Build Remarketing List
When a user visits your site, Google allows you to segment them based on their activities, like checkout, product review, cart abandonment, etc. In order to do this, you have to insert a JavaScript tag to the site or app and add cookies in the users' browser data. This cookie will tell Google if the user has any past behavior associated with the company's site. If they are, prioritize targeting them.
Pick the Website Page to Track the Visitors
Another significant fact about building a remarketing list is you have to identify the important website pages on your website to tag the visitors. This is what is used as an asset to create the list. One important thing you should keep in mind is to choose a page that plays a pivotal role in the conversion process. Or, choose a page that shows the user is ready to convert.
Think About Custom Segment Rules
Including rules for optimizing your remarketing list is also important. For example, you don't want to provide your services for free. You can put a membership limit on your remarketing list. This allows you to remove customers after some period of time.
Also, there is no use to target people who don't get interested in your products and services even after weeks. So, don't waste time in reaching out to people who don't want to engage with your business.
Offering Incentives Can Help You Create Your List
Everyone looks for offers and incentives. One way to use the custom segment asset is to build a remarketing list around an offer. You can use this tip for targeting those who have interacted with your website in some way. Furthermore, if your leads are in the initial stage of the customer journey, providing incentives can still help. It will encourage them to complete an action.
You Can Choose From Different Segments
Segments are of different types based on the page depth, visit, or type of audience (new or returning). Apart from this, you can also segment the audience based on the pages they visited. There are many other ways to segment the audiences or create a new audience and use the best retargeting tips to direct them back to your site.
Find Out Why the Visitors Couldn't Complete an Action
The reason why you create a remarketing list is, you want to retarget the audience who left your website without completing an action. Remember, many of them might not be interested in your products and services. And, your aim is to target those who were interested but couldn't convert. Here's how you can improve conversions:
Focus on A/B testing: A/B testing helps to increase the website's conversion rate. In simple terms, this means having two alternatives for every page so that you could identify the most effective one.
Create a clear Value Proposition: Conversions often depend on the value proposition; value proposition tells the main reason why someone should make a purchase from you. Also, in this, you can determine the unique things that you are offering with your services and products.

Build trust: To make your website trustworthy, make sure your website:
It is easy to navigate and has accurate information
It looks like a real organization; it should have a physical address and a list of members working with you.
Has expertise in a relevant nice
Has real testimonials
Conclusion
These are some of the facts you should know about the asset used to build a remarketing list. Keeping these things in mind, you can target the right audience and show your Ads to the users who have previously engaged with your site. Decide which website page you will use to add the tags and track the website visitors. Then, you will be able to reach out to the right audience who will likely convert.