ERP or Enterprise Resource Planning software solutions are a boon for businesses in today's fast-paced world. With cut-throat competition and ever-evolving market trends, businesses must stay on top of their game to succeed. One such instrument that keeps organizations efficient and organized is ERP software. This post will review six advantages of ERP software for your company.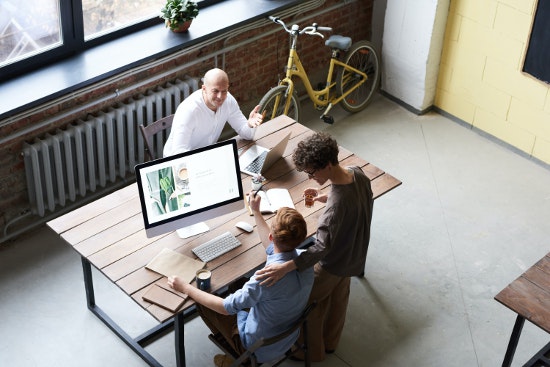 Advantages of ERP Software For Your Business
1. Improved Efficiency and Productivity
ERP software automates repetitive work to assist organizations in streamlining their operations. In addition to saving time, this automation guarantees the correctness, lowering the possibility of mistakes. Employee productivity is increased by using ERP software, which allows them to concentrate on more crucial activities. The result is an increase in the company's efficiency.
2. Better Decision Making
Businesses can make wise decisions using real-time data and insights provided by ERP software. With data available at their fingertips, decision-makers can analyze trends and patterns to make better decisions. This can be particularly useful in industries where even the smallest decisions can significantly impact the business.
3. Enhanced Collaboration
ERP software provides a centralized platform for collaboration and communication among employees, decreasing the need for different software tools and the likelihood of communication errors. With ERP software, employees can collaborate on projects, share information and stay updated on the latest developments.
4. Improved Customer Service
Businesses can access real-time customer data and insights. Consequently, they can better comprehend their clients and offer them individualized services. With ERP software, businesses can track customer interactions, analyze feedback and take corrective measures to improve their experience.
5. Cost Savings
ERP software can help businesses save costs in multiple ways. Businesses can shrink their staff and minimize labor costs by automating regular processes. Businesses can reduce the likelihood of overstocking or understocking by optimizing their inventory levels with the aid of ERP software. For the business, this might lead to huge cost savings.
6. Scalability
The scalability of ERP software solutions allows them to expand along with the business. ERP software can be customized to meet their changing needs as businesses expand. This implies that companies do not necessarily need to buy new software each time they expand. With ERP software, businesses can stay organized and streamline their processes, regardless of size.
Things to Know Before Implementing ERP Software
1. Choose the Right Vendor
The success of your ERP software implementation depends on choosing the proper vendor. Look for vendors with a track record of successful installations and experience in your industry. Considerations like vendor support and training programs are also crucial.
2. Prepare Your Team Implementing
An entire crew works on ERP software and having your team ready for the adjustments that come with using an ERP system is critical. This includes offering training courses, establishing standards, and addressing any worries.
3. Set Realistic Expectations
The process of implementing ERP software is difficult and time-consuming. It is important to set realistic expectations and communicate them to your team and this includes setting timelines, milestones, and deliverables.
Tips for Successful Implementation of ERP Software
1. Plan and Prepare
ERP software implementation requires careful planning and preparation. This includes creating a detailed project plan, setting timelines, and identifying key milestones. It is also important to allocate resources and define roles and responsibilities.
2. Get Buy-In from Your Team
Getting buy-in from your team is crucial for the success of your ERP software implementation. This involves outlining the advantages of ERP software and responding to any worries or inquiries. Also crucial are regular updates and involving your staff in the implementation process.
3. Focus on Data Migration
Data migration is one of the most crucial aspects of ERP software implementation. It is important to ensure that your data is clean, organized, and accurate before migrating it to the new system. It is also important to have a backup plan in case of data loss or corruption.
4. Test and Train
Testing and training are key components of successful ERP software implementation. It is critical to thoroughly test the software before going live to ensure it satisfies your business needs. It is also important to provide comprehensive training programs to ensure that your team is prepared to use the new system.
Conclusion
Businesses can benefit from several advantages provided by ERP software. ERP software is a must for companies trying to stay ahead of the competition because of its increased productivity, efficiency, and scalability, as well as its benefits for better decision-making, collaboration, customer service, cost savings, and scalability. Businesses can streamline their operations, lower errors and boost their bottom line by investing in ERP software.