As a small company owner, you're always looking for growth opportunities to capitalize on and grow your small business. Growth is excellent for your business but isn't always sustainable in the long term. That's why you should consider ways to scale your small business.
Scaling your business implies developing a plan and getting ready to tackle any challenges that arise along the way. Often, this makes the difference when you record high sales but fail to handle the orders and when you record high sales and handle each order seamlessly.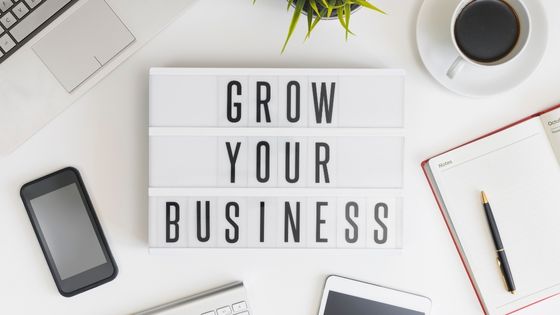 That's why you must consider the following five ways to scale your small business if you're keen on doing so sustainably.
1. Define Your Company's Purpose
Often, for you to easily and successfully scale your small business, you must work on fostering customer loyalty. And the easiest way to achieve this is by focusing on employee loyalty. After that, your loyal staff can share their great experience and enthusiasm with the clients they attend to daily.
Workers are often loyal to businesses whose purpose and values align with theirs, making them feel their professions have a greater purpose. Scaling your small business without defining its purpose isn't likely to succeed. Therefore, defining your purpose and sharing it with your team is the starting point of making them loyal, which extends that loyalty to clients.
2. Create a Realistic Business Map
Most small business owners have a business plan but fail to create a business map. Business maps are often an effective, thorough way to scale your small business and accomplish its objectives.
A business map motivates and challenges you to evaluate where your business is coming from, define its purpose, and focus on its future. Ultimately, this will help you scale your small business in the long run.
3. Focus on Clients' Needs
As your small company's operations expand, you shouldn't forget why they're successful: always remember it's because of your customers. Therefore, you should strive to improve your products and services to address and meet customers' needs.
If your small business relies largely on visitors, ensure you undertake key enhancements in visitor registration to enhance customer relations.
Along with improving your new customer acquisition strategy, you must always ensure your loyal clients are delighted with your products and services. If your small business can offer high-quality products and services, it can gain a competitive advantage in the market, allowing it to scale sustainably.
4. Ensure Your Small Business Is Ready and Prepared for Growth
When your startup business begins to scale up, you may find things getting out of control very fast. Weaknesses will most likely become apparent, and you may not always address them promptly. For instance, your small business could be held back by supply chain failures, IT systems, cash flow, or other processes.
That's why you must get ready and prepare for growth by finding the most reliable cloud computing consulting services in Pittsburgh, for instance. That way, you can rest assured that all your system issues are well taken care of, allowing you to focus on other critical business functions.
5. Outsource External Expertise When Necessary
Recruiting new workers isn't always the answer. Sometimes, the better option is to outsource some functions and tasks to guarantee great results and maintain high-quality standards.
Additionally, you must understand when delegating some responsibilities to free yourself so you can focus more on scaling and growing your small business sustainably.
Wrap Up
Scaling your small business isn't always achievable in a linear way, and you can't expect it to happen overnight. It's all about keeping things steady and strategizing how to scale sustainably.
Start by defining your company's purpose, developing a realistic business map, focusing on customers' needs, and ensuring your small business is ready and prepared for growth.
Moreover, it would help if you considered outsourcing external expertise whenever necessary to guarantee you maintain high-quality standards in your company.
Ultimately, following all these five strategies can help you to easily and sustainably scale your startup business to greater heights.