What are Software Error?
A common definition of software errors is the mismatch between the program and its specifications. In other words, software errors occur when a program fails to perform as expected by its user.
The world in the twenty-first century revolves around technology. To protect society's safety in the face of this pandemic, practically every field of employment is choosing to work from home. Working from home requires the use of a computer.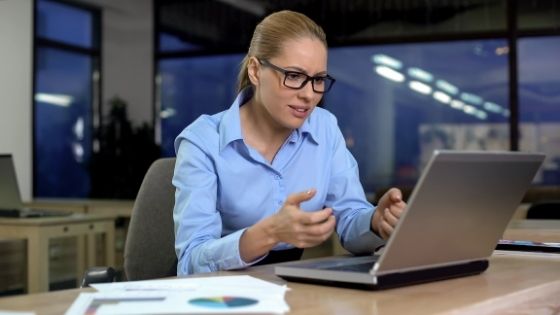 When different generations of people interact, a different level of understanding of PC develops.
One of the most common problems in every family is dealing with a slow computer, and we have no clue why this happens most of the time.
Here are the top 5 software errors by ghostwriting that might cause your computer to slow down, as well as some suggestions for how to deal with software errors that slow down your computer:
5 Software Errors
Running out of RAM and Disc Drive Capacity
Running out of RAM and disc drive capacity are the first software errors that can slow your computer. Let's start with a comparison of RAM and disc drive space. The number of applications and services a device can open and run is determined by the amount of RAM it has.
Your PC will run quicker and more effectively if you upgrade your RAM. On the other hand, disk drive space is the amount of actual storage space that a computer can contain.
When your device's memory (RAM) runs exhausted, it prefers to use disc drive capacity to keep running. However, the operating rates of the disc drive are slower than those of the RAM.
When your computer's RAM is exhausted, it starts to slow down. These system errors make it difficult to get things done on time and cause the computer to slow down.
The Solution
It is recommended that you add physical RAM to your computer in accordance with the limits of your PC. To begin, clear up your existing storage, including images, background apps that aren't needed, cache files, and emptying the "Trash. In the meanwhile, get yourself a Tar Disk! You will never run out of hard drive space in this way.
Malware and viruses are also part of the malware family
Malware and viruses cause software errors that can slow down your computer. Malware is a type of software or a set of codes that is designed to harm your computer. A virus is one of the categories. A virus takes the user's information and passwords.
It can uninstall applications, change keyboards, and get access to sensitive information. Even less dangerous viruses are software errors that represent a threat to your computer since they slow down the system's performance and make it difficult to operate. As a result, your computer will run slowly.
The solution
Install antivirus software and check your computer regularly. The Windows Task Manager can show you which processes are using the most RAM. Make sure your operating system is updated at all times, as older versions can cause security problems and cause your computer to slow down.
Too many background programs and startup programs
Too many background programs and startup programs cause software errors. Various apps are continuously running on the computer. Running too many apps has no negative impact on your computer.
If your computer takes an excessive amount of time to start up it. You may have low memory or a mechanical hard disc. It may potentially cause your computer to crash.
The desktop appears with a message stating that Windows is launching services and running background apps during the startup process. The computer is unable to manage the vast number of programs systematically stored in the startup folder.
The solution
To check which apps are set to run when you start your computer, go to the Startup tab of the Task Manager window. It offers options such as the application name, status, and startup effect.
To check which apps are slowing down your laptop the most, select the Start-up Impact column. Disable them as needed. Closing all apps before turning off the computer helps the machine boot faster. As a result, the programs will not start every time you turn on your device.
An out-of-date computer or operating system
Using an outdated computer and operating system cause software errors. An out-of-date computer system will be unable to handle the newest technology and software upgrades.
Computers are now as fast as electricity because they can handle the most up-to-date and future automation. As a result, one of the reasons computers slowdown is using an old computer.
But what if you have the most up-to-date device and it still slows down? It's likely that your computer's operating system is out of date. The operating system acts as a channel between the user and the computer, and it is responsible for all computer communication and task management.
However, if your operating system isn't up to date, your computer's performance may suffer as a result.
The solution
Purchase a new computer and update your operating system regularly. Companies frequently release new software versions with improved flow and bug fixes.
CPU overheating
An overheated CPU is one of the most common software errors. The CPU, or Control Processing Unit, is the computer's brain. It is an essential part of any computer, processing all input and output functions.
So, the more powerful and updated your CPU is, the faster and more accurately your computer will work. Faster computers have more productivity and accuracy.
However, due to insufficient ventilation, excessive dust, or a defective fan, the CPU does not always cool down correctly, resulting in higher temperatures than usual. It can slow down and shorten the life of internal components, perhaps resulting in data loss. As a result, an overheated CPU reduces the computer's overall performance.
The solution
Too much dust causes overheating. As a result, clean your computer casing to avoid excessive heat. To minimize overheating, you should also check the device's ventilation and cooling system regularly.
These are just a handful of the numerous reasons why a computer works slowly. There are many more that a person with only a basic understanding of computers and their functions would be unable to understand. The material we supplied is for everyone who reads it to have a basic idea and start keeping track of their actions right away.