With the ever-increasing complexity of the business world, more and more companies are turning to simulations to help them make decisions. Simulations help decision-makers to understand the potential consequences of their choices. Here are five industries that rely on simulations to stay ahead of the competition
1. Aerospace
The aerospace industry has relied on simulations to make decisions for many years. Engineers use simulations to test the performance of aircraft designs before they are built and to predict how real aircraft will behave in different situations. In recent years, the use of simulations has become even more important as the pace of change in the aerospace industry has accelerated.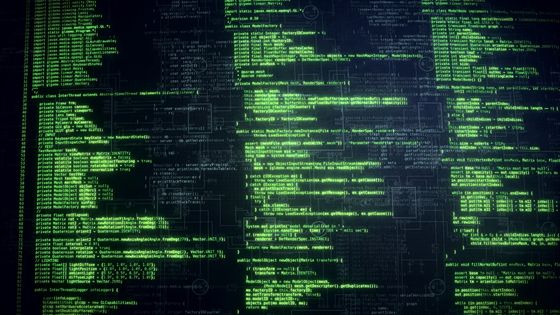 New materials and technologies are being developed, and it is only sometimes possible to build and test physical prototypes for every new idea. As a result, simulations have become essential for deciding which new ideas are worth pursuing. In some cases, simulations are even used to directly control aircraft, as in the case of drone aircraft. By understanding the capabilities and limitations of simulations, the aerospace industry can take advantage of this powerful tool to make better decisions and create safer, more efficient aircraft.
2. Automotive
The automotive industry is responsible for producing automobiles, a vital part of modern life. The industry employs millions of people and generates trillions of revenue annually. As such, the industry must make decisions that are in its employees' and customers' best interests. In recent years, simulations have become an increasingly important tool for making decisions in the automotive industry. Simulations allow companies to test new designs and manufacturing processes before implementing them in the real world. This helps ensure that products are of the highest quality and meet customer needs.
Additionally, simulations can be used to predict how new technologies will impact the industry. For example, simulations can determine how autonomous vehicles will affect traffic patterns and the demand for public transportation. As the automotive industry continues to evolve, simulations will play an important role in making decisions.
3. Banking and Finance
The banking and finance industries provide the capital businesses need to grow and create jobs, and they help people save for the future. But these industries are also complex and ever-changing, making it difficult to make decisions that will have long-term implications. Simulations are used to create models of financial markets and test how different investment strategies would perform in those markets. Additionally, simulations are often used to stress-test financial institutions to identify potential weaknesses.
By creating models of how the economy works, bankers and investors can test out different scenarios and see what might happen if they make different decisions. This helps to reduce risk and ensure that their decisions will have the intended consequences. As a result, simulations have become an essential tool for those in the banking and finance industries.
4. Healthcare
In the healthcare industry, simulations have become essential for making decisions. With the ever-increasing cost of healthcare and the complexity of treatments, simulations provide a way to test different scenarios before committing to a particular course of action. For example, when considering a new surgical procedure, surgeons can use simulations to see how the procedure would work on different patients. This allows them to choose the best possible option for each individual.
In addition, simulations can be used to test new drugs and treatments. By experimenting with different dosages and combinations of drugs, researchers can find the most effective way to treat a particular disease. As a result, simulations have become an invaluable tool for the healthcare industry.
5. Architecture
As anyone in the architecture industry knows, simulations are essential for making informed project decisions. With so many factors to consider – from the potential impact of weather patterns to the proposed design's effects on traffic, it's imperative to make informed decisions by running a simulation. Architectural simulations help assess a proposed design's potential risks and benefits and are essential in driving project design.
Advances in technology have made it possible to run simulations with ever-increasing accuracy in recent years. One of the key challenges, however, in creating a simulation is finding ways to identify and contemplate all variables. As a result, simplifying quantum algorithm design is an active area of research. As simulations become more accurate and affordable, you are likely to see even greater adoption across all industries.
Conclusion
Simulations provide an important tool for decision-makers in a variety of industries. By creating a model of reality, simulations can help to identify potential problems and solutions before they occur. As technology evolves, simulations will become even more sophisticated and widespread. As a result, they will play an increasingly important role in ensuring that decisions are made with the best possible information.