Software as a Service businesses, or SaaS businesses, have been growing over the years mainly due to the evolution of technology regarding how businesses are conducted.
SaaS involves using the cloud to deliver software products to anybody, anytime and anywhere. But, these businesses face very high competition; therefore, to keep your SaaS business ahead, here are some tips to help grow your business.
Know Your Target Audience's Needs
Your clients' needs are essential if you want growth for your business. People's demands are constantly changing. Therefore, you must keep on adapting to what the clients want.
Before releasing your product, you should conduct small-scale tests to ensure it meets the client's expectations. Launching your business without conducting research can bring huge losses to you. It would be best if you understood what brought people to your site and the challenges they wanted to solve.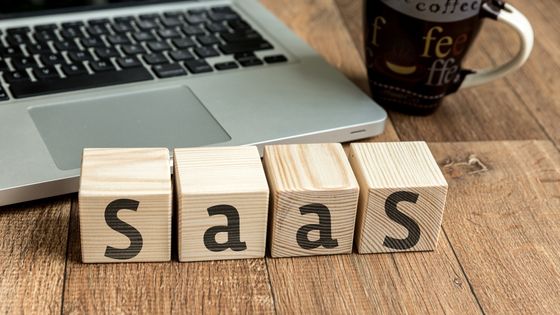 You should also know which components of your SaaS product your existing clients are constantly using, as this allows you to know which areas are obsolete and bring in new clients.
Most people prefer user-friendly products; complicating your products can push away new clients. You can use a customer relationship management (CRM) system to understand your client's interactions with your services. This makes it easy for you to review your customers' experiences. Thus, you can know how to incorporate their needs into your business best.
Check Your Pricing Strategy
The pricing of your products determines the number of customers you get and the most common products purchased from your business. Ensure you keep up with the market as prices fluctuate.
Your business should evolve with the current market, thus accelerating the growth of your company. Understand how your clients react to your current pricing. You can also assess the rate at which it draws in new customers.
Your price will be optimal if only a few clients claim your software product is too expensive.
Automate Your Business
Automating your business can grow business exponentially. SaaS companies handle a lot of processing tasks. Tasks like content creation, emails, and keeping up with the current trends can be tedious and time-consuming if manually done. These many tasks can distract you from handling other essential services of your company.
There are software solutions that can automate some of the functions, allowing you to save time and handle other tasks efficiently. For example, you can use an email automation tool to keep your customers informed about new products and the prices available for each.
Track Your Churn
With SaaS companies, managing your cost and resources compared to how many people use your products is essential. You should have a scalable clientele to increase your reach.
Customers are the drive of a business, so when more of your customers unsubscribe from your products, it's likely for your company to fail.
Your software does better when your churn rate is low. The speed at which customers unsubscribe from your products, or churn, can be affected by the number of failed card payments for your software.
A client can want to continue using your products; however, sometimes, their card can be declined due to expiration. Therefore, investing in a credit card processor that keeps clients up to date on their transactions can help you keep your clients. Seeking the best credit card processing companies for SaaS businesses can keep your churn as low as possible.
Market Your Products
Marketing is essential, as it draws people toward your goods or services. You may have an excellent product, but without advertising it to the world, people cannot know its existence.
The SaaS industry is one with stiff competition. Thus, it would help if you had a marketing strategy that puts your products on the radar of potential customers. When more people see your products, the more likely your business is to acquire new clients.
You can use various advertisement methods, which will surely attract new people to your business.
Conclusion
For your SaaS business to grow, you must ensure your products are the best and most user-friendly. The tips described in the article will help your SaaS company survive and thrive in this competitive market.