More and more décor trends come into the market as time goes by. It is important to hope on some of these trends to give your home a refined and fresh feel for you and your guests as well. Also, if you are on a budget, do not worry. These décor ideas are inexpensive yet tend to make a great statement in any room you decide to incorporate them in. You only need to spare some time and make a good plan.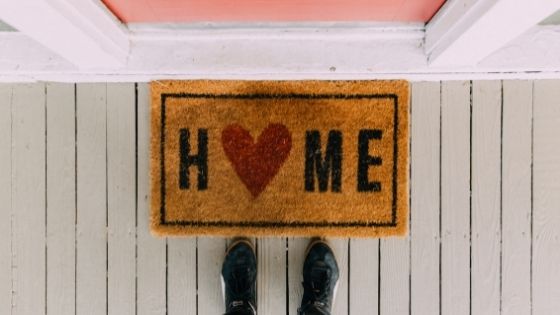 Here are some of the décor ideas you can choose to add to your abode.
1. Add a Pop of Color
This décor idea presents you with the opportunity to utilize your creative skills. Do not go for bright colors, especially in rooms such as the bedroom. Go for warm yet inviting colors such as pale beige. Adding fresh paint to any room has the ability to change the mood of that room from dull to exciting.
Also, ensure the color matches with the rest of the items in that room for uniformity. You can also be creative with patterns and develop unique color patterns, such as painting the door trim. Paint is quite cheap, and you can do the project yourself with your family or a couple of friends. It is a great activity to do over the weekend.
2. Revitalize your Kitchen
The kitchen is one of the most important rooms of a house. Do not neglect it. Even though we might not notice but people spend a lot of time in the kitchen. If you are in your kitchen area and do not feel very happy about it, it might be time to update some of the items in your kitchen. If you are limited on space, try adding a small kitchen island. A kitchen island has the ability to make a great statement about your kitchen décor that people will enjoy.
Also, changing out the outdated kitchen drawers and cabinets can make a huge difference when it comes to making your home look modern. Add spacious cabinets and paint them with a warm and subtle color. You should also try to buy organizational bins. This way, you can arrange and easily find your favorite teas, Kona coffee packets, as well as other utensils.
3. Add Light Fixtures
This is the best way to make a room feel welcoming and also look modern. There are numerous light fixture designs that you can choose from out there. For the living room, you can add some wall lights or a central chandelier to draw attention when people first walk in. The chandelier will speak volumes about your decorative ability. Wall lights can have different color bulbs that also beautify your home.
There has been a steady increase in the advancement of home technology over the past couple of years. Take advantage of this trend and get yourself some automated light fixtures to go around your home. This can be very useful, especially in the bedroom, where you can dim the lights from the comfort of your bed to help you ease into a good night's rest. Also, consider some floor lights on your entryway. This is a great way to make your home welcoming for your guests.
4. Bring Nature into Your Home
Green plants not only add a decorative touch to your home but also purify the air in your home. You can add plants to almost every room of your home. Greenery adds an inviting touch to your abode. Consider placing a pot of green plants next to the window for ease of access to natural light.
Flowers are an excellent decorative idea as well. Flowers bring a harmonious feel to your home. Decide on a strategic position to place the vase of flowers. Preferably somewhere, it will catch the eye of anyone that visits your home.
5. Add Art
Make your house feel like a home by adding art. Choose to be unique. From your favorite quotes to your family photos, strategically place the art around your home. You can hang wall art along the staircase or simply a specific area in your living room where anyone can view them. Art is one of the best ways to decorate your entryway and make a statement to your family and guests.
These are some of the decorative ideas you should consider adding to your home. To come up with a good job, it is important to make a clear budget for all the items you will need. After that, make a good plan prioritizing the simple projects that you can do yourself. In order to avoid any injuries, it is advisable to seek the help of professional designers on tougher projects such as light fixture installations.