By improving data storage and accessibility, fostering seamless interoperability and data interchange, allowing for enhanced data analytics and insights, and increasing telemedicine possibilities, cloud technology is changing healthcare for the better. Providers may store and retrieve massive amounts of patient data safely in the cloud, allowing for more rapid data analysis and teamwork. The availability of up-to-date information in various healthcare settings is ensured by cloud-based sharing. By leveraging the cloud's plethora of analytical tools, healthcare providers may make evidence-based decisions and boost patient outcomes.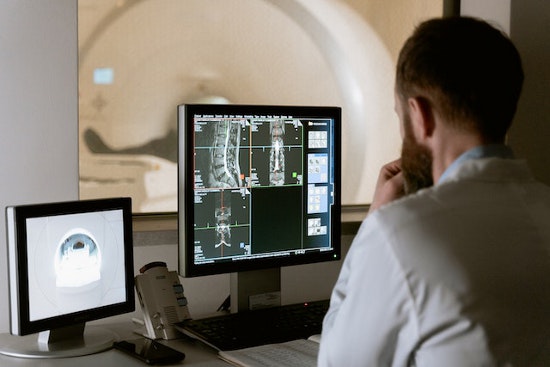 Better Capacity for Storing Data and Ease of Access
Improved data storage and the availability of cloud computing have made storing and retrieving patient records much easier. Medical records, laboratory findings, imaging scans, and treatment histories can all be safely stored with cloud-based systems. The cloud's centralized storage system reduces administrative work and frees up physical space by doing away with the necessity for physical files. By utilizing cloud platforms with Kubernetes HIPAA compliance compatibility, your data will not only remain secure but can also be accessed, shared, and utilized throughout healthcare organizations.
Logging into this cloud-based platform allows authorized healthcare providers to securely access vital patient information whenever and wherever they need it. This improved availability simplifies processes, allowing healthcare teams to make decisions and work together more quickly. Having access to the most recent patient records also promotes better continuity of care and better health outcomes. Patient data is protected against theft, loss, or misuse thanks to the encryption and access controls made possible by cloud computing.
Integral Data Sharing and Interoperability
Information about patients can be safely shared between doctors, hospitals, clinics, and pharmacies through the use of cloud-based electronic health records (EHRs) and health information exchange (HIE) platforms. Data entry errors are mitigated, and time is saved because of this interoperability. Accurate diagnoses, streamlined treatment planning, and better coordination of care are all made possible when medical practitioners have access to complete and current patient records. Saving money and enhancing patients' experiences are both possible thanks to cloud-based data exchange, which prevents unnecessary testing and treatments. Patient data is private and secure because of the cloud's strict adherence to industry standards for data encryption and protection. Overall, cloud technology allows for effortless interoperability, which improves coordination between healthcare providers and raises the bar for care quality.
Insights and Analytics from Big Data
Data-driven decision-making and better patient outcomes are made possible by using cloud-based analytics systems to examine large datasets for patterns, trends, and potential risk factors. Predicting illness development, optimizing treatment plans, and spotting population health patterns are all possible with the help of the cloud, thanks to the use of cutting-edge algorithms and machine learning techniques. Supporting evidence-based practices and allowing for the development of more efficient healthcare plans, cloud-based analytics also help with clinical research and population health management. Because of the cloud's scale and processing power, large datasets may be efficiently analyzed, leading to insights with the potential to improve healthcare delivery and outcomes for patients.
Also read: Can Big Data Bring Us Closer to a "Theory of Everything"?
Remote Patient Monitoring and Telemedicine
Access to Healthcare from the comfort of your own home is now more feasible than ever, thanks to advancements in telemedicine and remote patient monitoring made possible by cloud computing. Telemedicine platforms hosted in the cloud facilitate remote patient-provider interactions for the purposes of consultation, diagnosis, and treatment planning. This reduces the need for out-of-pocket time and money spent on travel to see a doctor for issues that aren't life-threatening. In addition, wearables and sensors that connect to the cloud allow for constant monitoring of vital signs, medication adherence, and symptom management. Devices like these allow for the remote monitoring of chronic illnesses, post-operative care, and prompt treatments by sending data to doctors in a secure manner. Due to the cloud's scalability and dependability, telemedicine services may be made available whenever required, expanding patients' access to Healthcare and enhancing their outcomes.
Conclusion
The growing adoption of cloud computing has led to significant advancements in numerous key areas of healthcare delivery. Constant advancements in cloud technology have the potential to radically alter the healthcare delivery system, increase the standard of care given to patients, and establish a more unified and efficient healthcare system overall.