You Should Cook
Are you a person who already cooks well? Or are you a person who would like to learn how to cook better? No matter what the case may be, you do well to learn how to cook and even take a cooking class. Cooking is one of the best activities that you can do for your health and for the health of your family. When you cook at home, you are able to tailor what your family eats to their unique taste. Apart from that, cooking from home is much more affordable than going out to eat. When you cook from home, not only do you save on the gas money to get from your home to the restaurant, but you also save on taxes and tip. Since cooking from home can be so beneficial, you do well to learn how to cook better or to even get more recipes. In the following article, you will find some convincing reasons why you do well to take took a cooking class.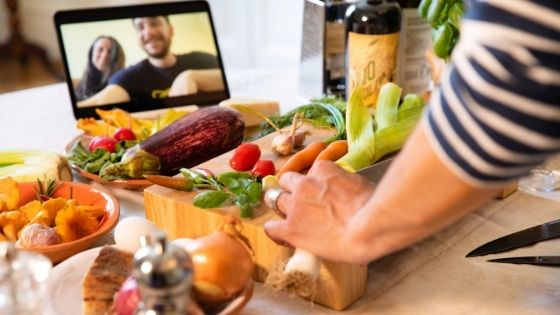 #1 Learn from a Professional
Cooking can seem challenging when you really don't know how to cook. Apart from that, there are several nuances to cooking that can seem difficult for you. Some of these things could include a good chopping method when it comes to cutting up your food. A professional can give you great preparation methods. A professional can teach you some of the tricks to cooking as well. At times, some of the most difficult and frustrating things with cooking are due to amateur mistakes and time consuming preparation. Professionals can also teach you what ingredients are best paired together, and he or she can also give you ideas for cooking that will satisfy the taste buds of your family. A professional has learned some valuable techniques that can be imparted to you, and once you learn these techniques, you will never forget them.
#2 Do Something Fun
Not only can a cooking class be something that is beneficial for you and your family, but it can also be highly enjoyable. Some people find cooking to be difficult because they do not know how to bring joy into the process. When you learn from a professional, you are dealing with an individual who loves to cook, and she or he has a methodology that you can learn. The vibe of a course can be hype as well. When you are in a cooking class, it will inspire you to want to continue to cook on your own when you are at home. Cooking can be extremely enjoyable when you do it with the right crew of people and in the right environment. A cooking class gives a feel to a Mundane task, and that can make it that much more fun.
#3 Learn New Recipes
Even if you are an individual who loves to cook, there are always new fun recipes that you can learn. While you can look up recipes in a book or online, there is something special about being able to see the recipe live. When you are working with a cooking course, you are able to see the step-by-step process that goes into preparing and creating a meal. This makes the meal that much more enjoyable, and it also helps you to remember how to put all of the food together. New recipes can liven up your kitchen, and they can inspire you to want to cook more. Once you learn a new recipe, it will become second nature to you and you will be able to cook it better and add your own touches as well.
Why Not Take a Cooking Class?
If you are located in Northern California, look into cooking classes in San Francisco, and you may be surprised by how much you enjoy it. San Francisco has everything when it comes to cooking poultry, seafood, and foods from several of the local regions. A cooking class can definitely liven up your kitchen, and it can also be a great way for you to get out of your home and do something different. Cooking is something that is beneficial for you, and most of us have to do it at some point of the week anyway. Since that is the case, you do well to learn how to cook from a professional. It will not only liven up your cooking ritual but will also enrich your life.