When you own or manage a property, you need to take care of a hundred trivial things. One of the most crucial things you need to remember is to add blinds, shades, and shutters to your properties to ensure that your windows are covered. It will add to the security of your property and make it look good from a distance. Here is a complete list of reasons why you need to add blinds, shades, and shutters to your property.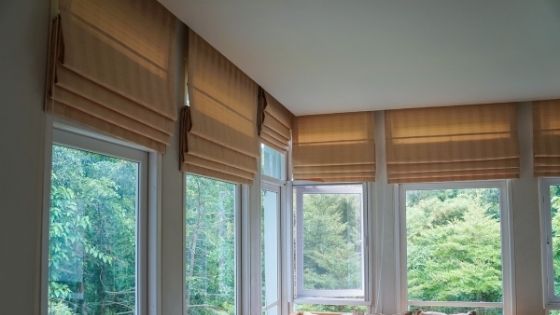 The first big reason to add a window treatment to your property is that it's good for privacy. No matter whether you are planning to live in the property yourself or rent it out to someone, privacy will always be crucial. No one likes living or working in a property where nosy neighbors or anyone walking by can see what's happening inside a building. The larger the windows, the larger would be the window treatment you need.
It's Even Great for Security
Security is a key factor for any property. If you own a property, you might want to keep it secure from thieves, burglars, and other unwanted people. Window treatments can provide the same. You should know that thieves and other suspicious characters are always looking for ways to have a look at what the property looks like from the inside. They won't be able to do that when you have the right window treatments in place.
When you add proper window treatment solutions to a property, you will not need to stress insulation much. The window treatment will ensure that the sun's harsh rays don't enter your property in summers and make your property hotter. Similarly, it will help keep your property away from the snow in winters. It will also help avoid rain splatter during the rainy season. All these factors will help home insulation and maintain the right temperature.
Prevention from Sun Damage
Sun damage is a real problem as excessive exposure to the sun can damage furniture and make many objects lose their shine. If you have a property in an area with too much sun exposure, you have no choice but to invest in window treatment solutions like blinds, shades, and shutters that will help you protect property against sun damage. You will also get control over when to let in the sun rays to warm your home. It is usually done in the winter months when sun rays feel nice and not too hot or energy-sapping.
Using the right window treatment solutions is also vital for property owners because it allows better light control. When you have window treatments that you can open and close when you want, you will have full control over when to let in the natural light and how much of it. This will help you reduce your dependence on power, and you will even save on power bills if you use natural light effectively.
As mentioned before, adding a window treatment is a worthwhile investment from the home décor point of view. You can simply choose the right colors and designs and enhance the aesthetic appeal of any property. Aesthetics play a key role if you plan to live in the property or rent it out. Good home décor will fetch you many compliments if you plan to live there yourself. In contrast, if you want to rent it out, having great décor will help you find quality and long-term renters and have a major source of income.
Get BMSLink Now
If you are a retailer or wholesaler of window treatment solutions, who sells blinds, shades, and shutters and wants to expand your business to reach more customers, trust BMSLink. It is the best blinds e-commerce software that will allow you to reach new customers, ensure timely order fulfillment and expand your business. It also makes the lives of your employees easy by automating manual processes and increasing efficiency along the way. Sounds good? Call now to know more. The executives of the company will explain everything in detail and will explain how much money and time you can save with it.