Whether it's to ensure the efficiency of every operation carried out or outside security threats, every business needs security systems. While there are a plethora of various types of security measures one can take to prevent damages and loss, CCTV cameras take the number one spot. Every organization's manager or owner instantly calls up a CCTV company in Dubai soon as they settle in their new premises.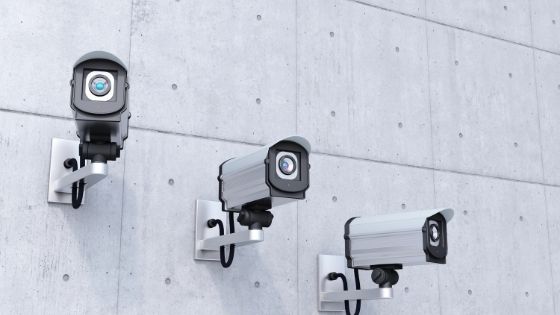 Here's why:
Sustain and Maintain Operational Integrity
The reason for companies to adhere to such measures isn't limited to just external threats. Maintaining the operational integrity of the organization requires supervision that is just not possible physically. Needless to say, you can't be in several different places at the same time. Therefore, it'd make sense to go for cameras and other surveillance equipment that allow you to keep a watchful eye on everything.
It's impossible to guarantee that an employee will always be working at their best potential at any given moment. While it's not recommended to use security surveillance against them like a tyrannous dictator, it can help managers and HR personnel narrow down individuals who are not performing to their merit.
Better Equipped to Handle Situations
There are many things that can go wrong within an organization on any given day. While it's impossible to predict things happening, it certainly helps if one has a better hold on everything. Simply put, it's better to have a control room that gives you a line of sight in every room of the building in any crisis.
An example could be a case of a fire or theft in the building. Would you rather rely on people's words or security footage showing you how the situation came to be? Moreover, when it comes to tracing the source and the target, you want features that allow you to view events that occurred before the actual crisis. Security systems, therefore, not only help you in getting a situation under control but also help you in preventing them from occurring.
Prevent Unauthorized Access
Securing your business means paying attention and controlling what goes in and out at all times. While many would be satisfied with security cameras installed at their front gates, others would want more. That's because it's not just the main entrance that you want to be protected and surveilled.
Sure, it would make it difficult for people who're not clients or employees to enter your vicinity. However, what if a staff member of a different department gets access to a certain level of the building that has sensitive data?
Even though everyone likes to trust their employees, some businesses, owing to their sensitive nature, can't afford data, and information getting into the wrong hands. It doesn't even need to be a data breach like employee copying files and your codes to your custom software and leaking it online.
An understandable situation for installing access control points across various levels of your office building could be a laboratory. Since they're conducting experiments that could be hazardous or dangerous for the uninitiated, it's best to restrict access for unauthorized employees. Similarly, if there's a department in your business, regardless of its niche and industry, that has sensitive information, you should think about restricting access to it as well.
Prevent Physical Damage
As we discussed above, there are always unidentified and unpredictable dangers around us. A fire, earthquake, and other unforeseen circumstances might not occur on a daily basis but can surely occur anywhere at any time.
In such situations, having security systems such as intruder alarms, modern fire extinguishers, and prevention systems, and more come in handy. Although you'd be required to install all these before you're allowed to operate under the city's guidelines of health and safety, you shouldn't consider these additional expenses.
Not only will security systems protect your employees and your clients, but they'll also protect your company's assets as well. They're ultimately key to ensuring that your business doesn't go out of business owing to anything that wasn't the fault of the business itself.
It's imperative that you go for modern and smart infrastructure solutions regardless of what business you run. There's no telling what can happen and at what time. One can only prepare for the worst while struggling for the best.