According to Forbes, mass marketing is a strategy where marketers aim at attracting an entire market instead of a single targeted market segment. Also, this marketing approach leverages mass distribution and mass media in reaching an extensive customer base.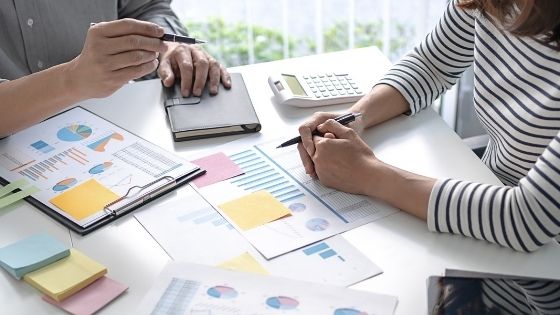 In a nutshell, mass marketing strategies aim to advertise to the widest potential clients possible. Often, this marketing approach is utilized by large organizations and focuses on selling "must-have items" at relatively low prices to obtain more sales. However, mass marketing strategies can also work for small and medium businesses.
Below are four mass marketing strategies that can suit your business.
1. Email Mass Marketing
Your marketing and advertising team can leverage bulk email marketing to reach email subscribers by focusing on a shared problem they may have. Each subscriber must confirm through a double confirmation in their inbox. This ensures that another individual doesn't subscribe maliciously or without their consent.
Focusing on shared challenges that most clients encounter can offer a perfect marketing angle to leverage with this mass marketing strategy. Whereas highlighting features is great, ensure you bring out the linkage between your product or service and how it helps your clients. Ultimately, you will realize that email marketing is one of the mass marketing strategies that can suit your business.
2. Bulk SMS Marketing
Bulk SMS software offers an excellent mass marketing strategy that can help your business reach many potential clients. The good thing with bulk SMS marketing is sending them to individuals who have agreed to receive them. In other words, each receiver must have given consent in advance to get SMS marketing notes from your firm.
If this isn't the case, you risk being fined a considerable amount per-SMS-received, which might be an expensive risk to take. Thus, clients' information needs thorough assessment to produce a list of clients willing to get SMS marketing messages from your company. You can leverage top-quality mass SMS marketing tools, including Tatango that allows you to only send marketing messages to individuals who have already consented.
Ultimately, if you have a good number of people who have agreed to receive bulk SMS messages, then you're likely to convert them into sales. Therefore, bulk SMS marketing is one of the mass marketing strategies that can suit your business.
3. YouTube Mass Marketing
This second largest search engine offers numerous mass marketing opportunities for big and small businesses. As a mass marketing tool, YouTube surpasses other social media networks, linking individuals looking for solutions with a clip complimenting their search.
Therefore, coming up with top-quality clips will enable your firm to fully control its marketing messages while possibly reaching a vast customer base. Additionally, YouTube offers you the alternative to leverage paid advertising. For instance, you can run paid promotions on high-traffic YouTube channels to reach a vast audience through your video content.
You can advertise the products and services you offer in such video content. Besides, YouTube mass marketing allows you to respond to common questions asked by potential and existing clients. Such responses can reach the masses years after uploading your video content on your official channel. Thus, YouTube is one of the most successful mass marketing strategies you employ in today's marketing sphere.
4. Postcards Sent Through the Mail
Today, sending postcards to your potential or existing clients can be viewed as an old-fashioned strategy. Since various marketing campaigns are carried out using email, many inboxes are messed up with unwelcome email messages. However, with physical mail, this is not the case.
Today, people rarely draft letters for one another. Therefore, for many, getting an exciting postcard with attractive promotions and offers can work the magic! Ultimately, you might be surprised how successful sending a postcard through the mail can be for your business.
Wrap Up
Mass marketing, though old-fashioned, is still an effective way to promote products or services, retain existing clients, and enhance brand awareness. However, before you decide to integrate any mass marketing strategy into your company, evaluate its likelihood to succeed. Certain products or services can be advertised using mass marketing while others can't. Thus, to avoid time and resource wastage, ensure you carry out due diligence first.