Two common digital marketing ideas, inbound and outbound marketing, might help you simplify your strategy. Outbound and inbound marketing for B2b companies have been contrasted back and forth throughout the years.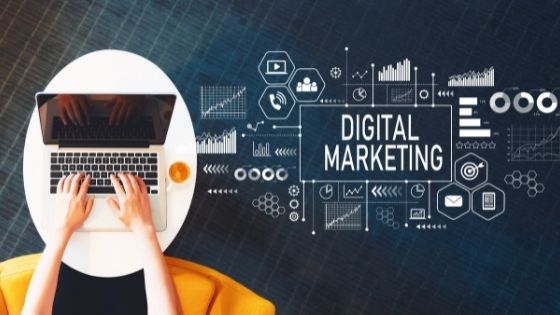 However, when it comes to planning digital marketing strategy and budget allocation for the following half, experts continue to debate which is more effective: Is it preferable to use both methods? What distinguishes them from one another? Why are outbound channels still effective? Can inbound and outbound marketing be connected to assist and strengthen each other?
What is the definition of inbound marketing?
Inbound marketing is a method for attracting potential customers by generating interesting and relevant content that relates to the interests and requirements of the prospective. This strategy necessitates the use of only non-intrusive methods of acquiring new clients, as well as full support for the prospect from the point of brand discovery through brand loyalty.
Inbound marketing is a passive kind of marketing in which the initial point of contact is made outside, from the client to the firm. A digital marketing agency uses keywords to attract potential leads and then follows them through the buyer's journey to convert them into customers, which is known as inbound marketing.
How does Outbound Marketing work and what does it Imply?
Outbound marketing is a marketing technique that entails making direct and immediate contact with prospects by pushing communications outward. This is an active way of acquiring new customers in which a salesperson initiates contact with a potential customer who meets the company's ideal customer profile using channels such as cold calling, cold emailing, paid advertisements, targeted landing sites, and so on.
The main element of outbound marketing is that the campaign must be well-researched and functional in order to be successful.
The Issue Of Outbound Marketing Problems
Traditional marketing has a major flaw in that in order to appeal to the widest possible audience, the message must be very broad. To put it another way, it's impossible to be relevant to a wide range of individual needs and challenges using marketing communication approaches. There are a number of other reasons why a marketing strategy isn't working in today's world.
Outbound Marketing's Benefits
Faster Outcomes
Long-term, inbound methods are excellent, but if you need to expand your client base quickly, outbound is the way to go. According to the Bridge Report, sales have decreased as a result of the development of digital marketing. Organizations that are only focused on inbound marketing might consider expanding their efforts to include outbound marketing.
Immediate Return on Investment
It's not always apparent whether traffic leads to revenue and how efficient inbound marketing is. Outbound marketing has the advantage of allowing you to not only acquire leads but also turn them quickly and effectively.
Recognizing consumer demands
When companies are choosing between inbound and outbound marketing for B2B, they often neglect outbound's customized message advantages. You may learn more about your clients by directly talking with them, and so establish a clear grasp of their problems and solutions to give.
Make Your Brand Known
Outbound marketing helps you to reach out to individuals who have never heard of your products or services before, therefore raising awareness of the brand.
Budget-Friendly
Depending on the amount and type of marketing, a small business's budget may be a major stumbling obstacle (online or offline). Although online advertisements are less expensive than conventional outdoor promotions like billboards and television commercials, they may take longer to provide results.
Inbound Marketing's Benefits
Establish a Long-Term Relationship
It enables the establishment of long-term ties since it is based on the continuous transfer of information and the two-way nature of social media contact. This helps businesses to earn the confidence of potential customers until they are ready to buy the goods or services.
Prospects of High Quality
Because your website and content are updated on a regular basis, inbound marketing attracts qualified prospects over time.
Nature Is Content-Driven
Content-driven inbound marketing allows businesses to develop authority content that creates trust in the industry. It provides the impression that the company is well-informed and capable of helping them.
Changing From an Outbound to an Inbound Marketing Strategy
Rather than performing outbound marketing to a large group of individuals who are actively attempting to keep you out, They advise inbound marketing, which allows you to reach out to people who are already interested in your business.
To do this, make your website a "hub" for your business. One that is automatically attracted to visitors via search engines, blogging, and social networking.