Prelims Mock Tests be like – ANT BHALA TO SAB BHALA (All is well that ends well.) I have given the attempts in the year 2019 (Cleared), 2020 (Missed by nearly 8 Marks),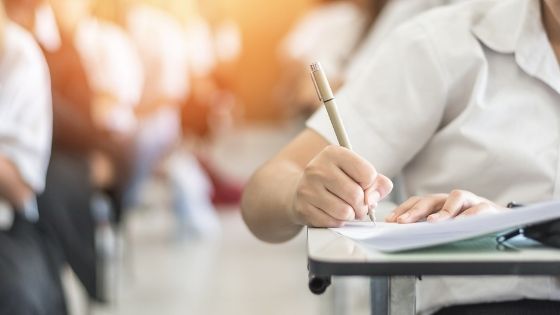 Story of my First Attempt –
There can be nothing more hurtful than if you crack crash course for UPSC prelims 2022 In the first attempt and fail to crack in the next attempts. I was a student of Eden IAS 1 Years Course which I started in the year 2018 and in the first attempt, I could crack my Prelims examination (For which I am thankful to my teachers at Eden IAS). There we foundation course students would get a revision class with the name of the course Mission Prelims before the prelims exam which I feel was very helpful to me in my first attempt. I was not so ready with my optional subject which was Public Administration also my Essay Paper marks were very poor. The best part of the Prelims preparation course was – It was very comprehensive and the environment was so competitive that helped me a lot to perform in the Prelims examination. The level of the test paper was also very nice.
Story of my Second Attempt –
I felt bad and confident at the same time after my first attempt and the situation which was during the year 2020 due to covid made a mockery of my second attempt. I was done with my syllabus the previous year with Eden IAS so considering the fact that – May new coaching can add more value to my prelims preparation so I joined Insight and IAS Baba prelims test series to attempt more in my second prelims examination.
I would not say that the test series or prelims course at Insight or IAS Baba are bad but there I found a lack of maturity in faculties while interacting with them as I found they are more of a content creator than a teacher.
I got bombarded with more and more material which led to the overflow of material and I got diverted from the real track I was invoked when I came for the preparation for the first time in Delhi. My resources were very limited, concepts were strong and I was confident about what I knew. Because of which I did not give the attempt of 2021 and started preparing for the year 2022. Now I find myself good with the UPSC Mains portion – Specially the Optional Subject as I have done a lot of papers for it and the GS Answer writing I again counted on my first coaching with their answer writing course for new students who have never written any answer – Sugam Answer writing course by Eden IAS which is a must join the course if you are a beginner.
Also, I am going to join the revision batch for Prelims again (Mission Prelims 2022) as because of this maybe I could clear my first Prelims.
The moral of the story is – Don't run after many things, it's just that sometimes a few things suit you and you should not experiment. It can be any coaching any teacher or any resources. Just trust one and have faith in yourself.
Final words – Kuch toh log kahenge – Library walo dosto ka kaam hai kehna.
How do I reduce the number of wrong answers/mistakes I am making, while attempting mock tests of UPSC Prelims?
We all know what is a Mock Test, but the question here is – Do we really prepare for the Mock Test as it should be done for the Mock Test. I am going to elaborate on the way of preparation as per my experience during my journey of UPSC Exam preparation.
MOCK TESTS are the MIRROR IMAGE of the real crash course for UPSC prelims 2022. This means we should be ready with our Studies, Psychology, even our body posture. I have felt – the way I do my last Mock Test the same way I perform on the day of my prelims Examination.
Never take your MOCK TESTS lightly. There are many coaching and mentors who say the same thing about the practice test series and mock test. There is a very famous course for the prelims syllabus revision and probably it was the first most strategized course for prelims revision named as Mission Prelims And you can Find also Nearby Best UPSC Coaching in Delhi.
In this course, They take a very serious call on the tests, especially the timing during the test. The tests are conducted with a stopwatch so that the aspirant can value the time.
Time is everything for Prelim's examination if you consider that syllabus covering and question practice are a must-do if you are a good student. A potential aspirant even in his or her first attempt would not lose one minute.
Revision is a must to the preparation of this examination along with the preparation – Practice is very important. You should always keep in mind that you can't cover the entire syllabus on the same level. You need to recognize your strong area and also the grey area which can lead you to the negative marking.
Practicing more and more papers is the only solution to crack the examination. You can also check a very useful course if you want to revise the entire general studies and CSAT with current affairs along with the question. Mission Prelims course offered by EDEN IAS covers all these aspects also this course is known for its great success ration in previous years.