Class 10th is one of the most crucial years in a student's academic life when they prepare for Board exams and pick their career path. The Class 10th Board exams are also crucial for parents and guardians, who then have to make one of the most important decisions of their child's life: which school to pick for Class 11th. Parents and students may find it difficult to select a suitable school that gives their child the best exposure and quality education. Therefore, we have enlisted the best CBSE schools in Noida to assist you with this blog. Keep scrolling!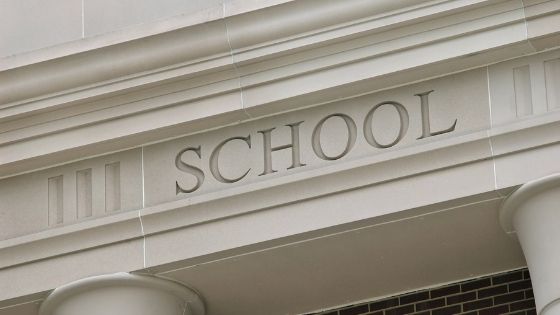 Here are the top CBSE schools in Noida
Global Indian International School (GIIS), Noida
GIIS Noida is a top CBSE school, ranked first in the prestigious Times School Survey 2020. Students here have consistently achieved exceptional academic scores of more than 95% and exceeded expectations yearly. The school combines outstanding teaching with a comprehensive educational framework that incorporates the academic curriculum while also improving students' creative intelligence via various programs. Teachers with advanced training and expertise in cutting-edge teaching strategies and approaches have proven invaluable assets to the institution. The school's admissions process is straightforward, with potential parents first filling out an inquiry form to gather pertinent information.
Students who apply to GIIS Noida in the middle of the academic year can take advantage of a unique bridge program to catch up academically with their peers.
Delhi Public School (GBN)
DPS emphasizes the development of a child's extracurricular activities and academics. The faculty are supportive and give students several options. The institution considers that proficient skills should be scaled up to assist students in thriving and building a future as world leaders. The well-known sports infrastructure, including swimming pools, horseback riding facilities, basketball courts, and so on, has produced excellent results that improve students' physical health. Admission is done through an entrance exam, and based on the results; the candidate can get into the school through interaction and academic assessment.
Sapphire International School
The school is dedicated to nurturing future-ready global citizens and plans to invest in creative endeavors in its academics, infrastructure, and faculty to accomplish this goal. Its goal is to give young brains a voice and prepare them to address the world's concerns. Their academic approach prepares students to be critical thinkers, learners, communicators, and be ready to face obstacles both within and outside the classroom. It also encourages extracurricular activities such as robotics clubs, animation, ceramics, sculpting, etc.
Billabong High International School
The school creates an appropriate, individualized learning environment that fosters each child's passion and talent. It also contributes to developing a well-rounded, resilient, and successful education by guiding children to reach their full potential. The many instructional methodologies used in learning assist students in improving their thinking skills. Co-curricular activities, ranging from athletics to the arts, are also expected. The admissions process is straightforward; parents can fill out the form online, followed by a traditional admission process.
ASPAM Scottish School
ASPAM Scottish School, inspired by the expression "educate to Empire," encourages children to develop rational thinking, resourcefulness, and tenacity to excel as young achievers. The school provides a suitable environment where children can explore and learn about their surroundings. Learning is possible with a dedication to academic, creative, and athletic development and the assistance of well-trained instructors at the school. In addition, the school believes in imparting practical instruction using technology like 3D printing, robotics, and cultural activities. Classes and sports rooms that focus on a child's holistic development are highly regarded as infrastructure. Parents can inquire about admission by completing an application form on the school's website.
Conclusion
Secondary education focuses on developing students' other talents, such as creativity, sportsmanship, and leadership, because it is a transitional stage between elementary and secondary school. Thus, research well and then choose the best CBSE schools in Noida. We hope this blog helped you in shortlisting and making your decision. For more details, visit the school's website.