Real Estate Development Software is an internet platform that allows project managers to coordinate their efforts better. It's also an excellent way to close the communication gap, which frequently results in untold losses in terms of the money invested in the project and the effort and time given in by all project participants. If you work in the real estate sector as a manager or planner, it's time to seriously consider adopting Real Estate Development Software to improve management processes and communication.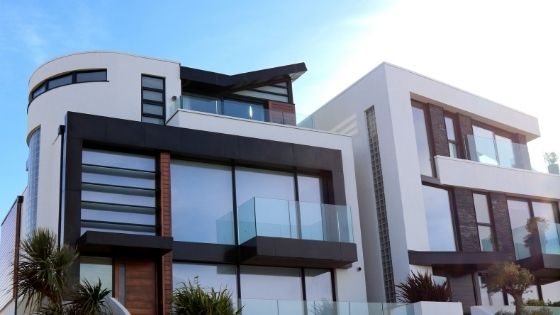 What Is Real Estate Development Software?
Real Estate Development Software is a terrific way for project managers to analyze and track all parts of their projects by allowing them to use several tools and choices to keep anything under their supervision. This sort of software allows managers to keep track of supplies, personnel, subcontractors, finances, invoices, and every other information in one place, allowing them to make better-informed decisions about building plans and material requirements.
What Are The Benefits Of Utilising Development Software?
Managing projects in the real estate market entail more than just buying property or selling a structure; the whole construction process, from budgeting to scheduling essential materials or services, must be carefully analyzed and managed. The only way for project leaders to keep things under control is to use professional Real Estate Development Software to aid them in developing task lists, allocate responsibilities to the appropriate people, track job progress, and communicate effectively with all stakeholders. Real estate development software is the complete answer for all project managers since it provides reliable tools and features.
Remove Any Lags
Real estate development software's real-time collaboration, alert alerts, planning calendars, and other features leave no space for delays in construction, sale procedures, resource usage, service delivery, or even reviewing and managing client finances.
Improved Communication
Sending writing or voice messages, creating voice or video calls, sending an email, and sharing contents and communications are all common elements offered by Real Estate Development Software, allowing all consumers to collaborate more efficiently without dealing with numerous missed calls or lost texts on their phones.
Make The Most Of Your Efforts
When a detailed construction plan is created for the real estate business, the majority of the activities must be completed daily to make development on the initiatives. Without a project management tool, you'll waste a deal of time and resources allocating or recalling all of these repeated chores to every individual participating in the project, as well as monitoring their routine activities to ensure they're completed appropriately.
Keep An Eye On The Subcontractor's Work
One of the major concerns of organizations in the real estate sector is construction delays caused by a lack of coordination among employees, managers, and subcontractors. On-time delivery of materials and services has a significant influence on the development of large construction projects. When every element can be tracked in one place by authorized people, monitoring and pressuring subcontractors to complete their responsibilities become much more accessible, improving project efficiency and productivity.
Make Scheduling A Possibility
The most crucial critical aspects for all initiatives in the real estate market are time scheduling and planning. All Real Estate Development Software have customizable time charts to assist project managers in scheduling deadlines, updating essential activities on the calendar, creating a baseline to measure real-time deviations, and receiving construction progress reports on the specified date.
Facilitate The Management Of Documents
The top Real Estate Development Software allows users to quickly and conveniently submit relevant papers and discuss them with other members. All members have access to a cloud-based storage area where they may save and exchange various sorts of papers such as contracts of sale, internal audits, leasing agreements, timecards, and so on. Each project may be assigned its database to keep records of all versions of papers for reference purposes.
Conclusion
Real Estate Development Software is an internet program management solution designed to help businesses and organizations working on construction projects improve their performance throughout the project lifecycle or provide facility owners with centralized project status to track their business processes.