The UGC creators are shaping the digital landscape and social commerce and tapping into the immense power of niche communities with their specific and authentic content backed up by their knowledge.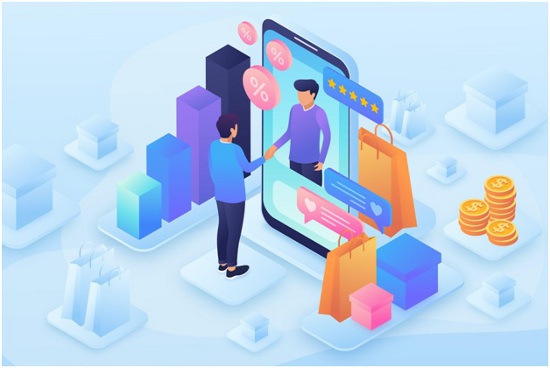 As a result, niche communities have blossomed, fostering vibrant spaces where like-minded individuals come together to celebrate their shared passions.
UGC creators have tapped into the inherent power of these niche communities, recognizing that their content resonates most deeply with a specific target audience, and brands can take over on that by taking corrective measures.
So, join us on this path as we unravel the captivating world of UGC creators, discover the immense power trapped in their niche communities, and expand your information on their benefits and how you can access them effectively.
Who are UGC creators?
UGC creators r user-generated content creators who create content, share their genuine products, and experience feedback about a specific brand.
Through their authentic content, brands can build strong relationships with their customers, and people can make informed decisions.
Their content fosters connections and forges relationships, bridging the gap between creators and their audience.
User-generated content creators can be specific based on their interests and expertise and thus have a niche community.
Why is collaborating with UGC creators beneficial?
Working with user-generated content creators can be helpful for your brand in fostering excellent relations with your customer base.
Not only that, but you should know many other benefits of the power of niche communities fostered by UGC creators.
● Cost-effective
Other than helping you attract your brand and customers, UGC creators can help you market your product's positive points to people cost-effectively through their content.
By sharing these creators' content on your brand's social commerce website, you can showcase the importance of your products as they share honest reviews.
● Higher engagement
With user-generated content creators, you can attract your niche communities to your brand and boost engagement on your social commerce webpage.
Their authentic content catches the attention like no other marketing strategy and helps you engage with your audience through creative and storytelling content.
● Brand advocates
UGC creators have a dedicated niche community that brands can attract by making these creators their brand ambassadors.
This has benefits such as trust, build-up among the audience, and more positive word-of-mouth; hence, you can increase their dwell time on your website.
How to maximize the advantages of UGC creators in your favor?
While your brand user creates authentic content for your brand and its products, you need to leverage that content and use its power.
To attract the niche following these creators have on their social media channels to your brand's social commerce webpage, follow the following steps.
● Discover relevant UGC creators
Identify your relevant user-generated content creators, go beyond their following count, focus on their content, monitor their engagement rate and audience demographics, and types of content creation of your user-generated content creators.
Displaying relevant content by UGC creators can help showcase brand authenticity on your website, as this will help you build a specific community.
● Reach out and collaborate
It would be best if you collaborated with UGC creators to leverage and make maximum use of it, as that can help you attract their niche following to your brand and convert them into your dedicated customer base.
Foster a fruitful relationship with your user-generated content creators, express genuine interest in their work, and display that on your social commerce website.
● Encourage more UGC creators
More than identifying and collaborating with UGC creators is required. Your brand needs to encourage more users to create genuine content for your brand and transform into brand advocates.
One effective way to do so is by showing appreciation to your existing user-generated content creators for their content by displaying their reviews, feedback, and other content on your social commerce web page.
● Market cross-channel
You can flaunt your user-generated content on multiple social media accounts and make it an all-round content.
Market your UGC content effectively, attract your content creator's niche community to your brand page, and direct them to your social commerce website. This way, you can increase your traffic and sales efficiently.
Parting words
The influence and impact of UGC creators within niche communities cannot be overstated. These creators have tapped into the power of authenticity, passion, and specialized knowledge to establish themselves as trusted authorities in their respective fields.
As UGC creators continue to shape the digital landscape, it becomes increasingly important to understand and appreciate the power of niche communities.
These creators can help you direct an increased number of your brand-specific following, boosting your sales and achieving brand goals.
So ahead and start your journey of building an authentic content display of your customers on your social commerce.