In the days of summer, you usually see a huge increase in your electricity bill. Moreover, as the climate changes and the days become hotter, the use of air coolers and air-conditioners can only add up to that bill. So, you try to contact an expert electrician, to know about the tricks that can help you to save on your home electricity bill in the summer.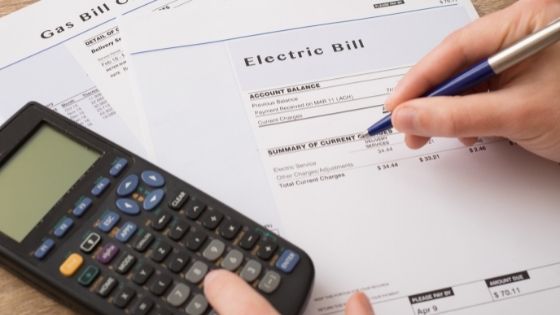 Here are some tips that can help you out.
Tips To Save on the Home Electricity Bills in Summer
#1. Remember to adjust the thermostat
In the summer days, "adjusting the thermostat" may evoke the feeling of pressing down the arrow button furiously. However, this can maximize the energy bill of your house. So, during those hot days, remember to keep the thermostat at a specific temperature that is enough to make you feel comfortable.
After that, you can push it up a degree. A study has shown that when a thermostat is set one degree above seventy-five degrees of Fahrenheit, it could save 10 to 15 percent of your energy usage.
#2. Check your air conditioner
Another good way of reducing your energy bills is to maximize the efficiency of your cooling appliances. You need to remember that clearing the clogged filter of your AC can save five to fifteen percent of your energy usage. Also, this will help your AC to work longer, thus saving your money on replacements in the long run.
So, checking and maintaining the condition of your AC can save your energy bills as well as repairing and replacement bills, and hence you need less help from an electrician.
#3. Unplug your electrical devices
When you plan to go out of your house, you should unplug the electrical devices from their outlets. You can also use the smart power strips that help you reduce the energy costs by erasing the "standby" or "phantom" electricity that the chargers and appliances use when they are not in use.
#4. Plants are really helpful
We all enjoy the comfortable feeling of walking in the shade of the green plants during a hot day. Similarly, if you can have some of that natural shade in your house, the hot summer days may become comfortable.
Hence, you can plant some shrubs and green plants on the west and south sides of your house. You can also have some plants over your outdoor AC unit; this can make your cooling system much more energy efficient.
#5. Use fans more
We all are aware of the fact that our fans roughly consume 1/60th of the energy consumed by an AC. So, using ceiling fans instead of your AC can save a good amount of your electricity bills. Though the fans cannot cool down the air, they can pull your body heat away from the skin and can offer you comfort.
A professional electrician will also suggest you the same if you ask for expert tips.
#6. Spend some time outdoors
You can spend some of your free time talking and enjoying yourself with your friends while sitting under the beautiful sky and breathing in the open air. In this way, you can spend a happy time with your friends while not using the electrical appliances of your house and saving on your energy bills.
#7. Close the vents and doors
When you are in your home, closing the vents of your AC and the doors can be helpful as it can help the cooling systems to work in a more efficient way. As you close the doors and AC vents, the cooling system takes lesser time to work, and hence it can save on your home electricity bills. You can also interact with a trained electrician for some energy-saving ideas.
Therefore, the above-mentioned points can help you in saving on your home electricity bill along with the expert tips of an electrician.