Ethereum is known as both a cryptocurrency and a blockchain technology. In November 2021, the price of this crypto asset touched $4,800. In terms of market value, it is the second most valued cryptocurrency in the market. Ethereum has soared in popularity among investors owing to advanced technological developments like smart contracts.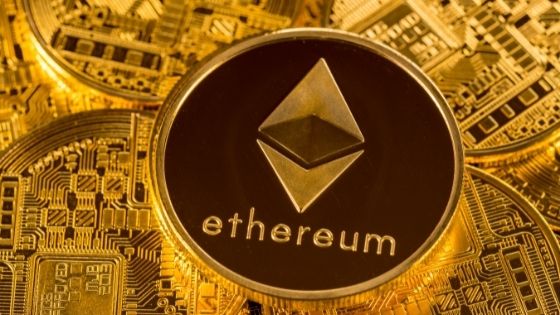 You cannot buy Ethereum through traditional financial institutions like banks. Instead, you will need a crypto exchange platform like Swyftx to start trading.
How to Invest in Ethereum?
The article will take you through different steps to help you securely invest in Ethereum.
Select a Cryptocurrency Exchange Platform
When deciding on a crypto exchange platform, consider factors like security, ease of use, range of crypto assets you can trade, and customer support.
Today, platforms have two-factor authentication, password security, and biometric login features. In addition, you can use demo mode to understand how the market works. You can track your portfolio and also automate your investments with recurring orders.
The platform should be able to provide you with adequate support. Ideally, it would be best to have live chat options available for quick resolutions.
Complete the Registration Process
Register by entering personal details like name, contact information, identification documents. The platform will then initiate a verification process to confirm the credibility of the information provided. Once verified, you will receive access to your trading account.
Deposit Funds to Your Account
Crypto exchange platforms like Swyftx allow AUD deposits and withdrawals. In addition, you can use various transfer methods like bank net banking, PayID, or POLi to transfer funds to your account.
Start Trading
Once you receive the funds in your account, you can start with the trading process. You can then begin buying Ethereum through the exchange.
It is recommended you choose an exchange that deals with different crypto assets. It allows you the flexibility of staying on the same exchange platform when you want to trade other crypto assets in the future.
Withdraw as per Requirement
You can safely hold the Ethereum you purchased in the wallet provided by the exchange. You can transfer the cryptocurrency into an external wallet or initiate a fiat exchange if you wish.
Is Ethereum a Good Crypto Asset to Invest In?
Decentralized finance (DeFi) is considered the 'next big thing' that can potentially disrupt the banking industry. Most DeFi applications run on Ethereum technology. The cryptocurrency is expected to play a similar role in other sectors and thus stay in demand in the near future.
Technological developments like the Berlin update and Uniswap V3 are expected to reduce Ethereum gas prices and further optimize the trading process. With a market cap of over $327 million,Ethereum continues to be the second most popular cryptocurrency after Bitcoin.
Investors must invest with caution as cryptocurrency prices are unpredictable and volatile.
If you plan to invest in Ethereum, you must choose an excellent crypto exchange platformto begin with. Understand how Ethereum works, factors affecting prices and stay updated on trends. You can leverage the simulator available on exchange platforms like Swyftx to get familiar with the trading process before putting in your own money.