The United States has always had the most diverse styles of anything. When it comes to houses, the most common styles might actually surprise you. This is because the country has been the melting pot of different architectural styles over the years.
It's the American dream that families own homes that perfectly meet their needs.
Different regions have shown unique preferences ranging from bungalows to modern farmhouses.
Some of the houses preferred are centuries old and may not be part of the modern buildings. However, their interiors are a merge of two worlds. These houses are classical on the outside, but the interiors are fitted with the latest technologies ideal for modern living standards.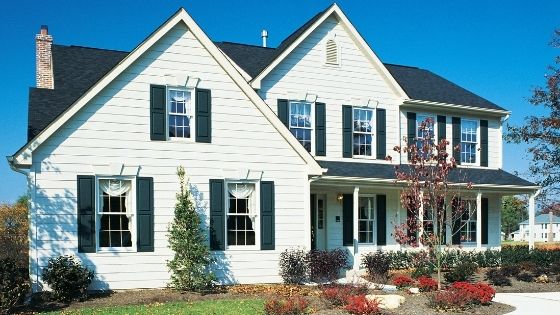 But which styles are loved the most?
Below is a list of house styles that have remained popular among American homebuyers for a while.
1. Farmhouse
In general, the farmhouse style is among the most popular house styles in the US. These houses have always been the go-to option recommended by architects as they know Americans love the laid-back, big porch appearance.
The modern farmhouse is probably the most favored style throughout the country. A big part of its charm is that it's not "aesthetically boring" despite looking simple and spacious.
An interesting addition to modern farmhouses that works well for it is the ditching of the pale hues and capitalizing on the whites with lighter shades of green.
The evolution of farmhouses in the nation means they don't all look the same. However, most farmhouses would have the following features.
Large front porches
Small windows
Natural stone and wood materials
Rectangular floor plan.
Rural areas still have the classic ranch-style farmhouses, with few in urban areas. They tend to have a single-story frame with an open floor plan and high ceilings with ample room for decorative features like chandeliers.
2. Colonial
Are you a symmetry lover?
If yes, this is your style.
Colonial house designs of North America have a rich history, drawing from various European cultures that settled and coexisted in the new land.
It's worth noting that despite the various European origins like English, Dutch, Spanish, and French, the colonial design in America reinvented itself and adopted an American taste through the centuries. Still, the architectural design has noticeable hints of its rich roots.
Traditional colonial houses usually have a massive fireplace, multi-paned windows, chimneys, and a central entrance. The rules aren't set in stone for modern colonial houses, though. They can adopt a variety of interior looks, from minimalist to luxe.
As a prospective house owner, you can opt to build a colonial house or restore one with minor adjustments to suit your needs. One thing is for sure, colonial homes are loved because of their simple aesthetic and less cost.
3. Contemporary
Modern houses have become the perfect style for nature lovers and owners of unique art collections obsessed with bright colors.
These days modern houses could mean anything. It's all about what makes them comfortable, what meets their values and needs. Modern houses are usually energy-efficient with special attention to sustainable materials, detail, and neat lines.
Bright colors with glossy interiors are generally characteristic of contemporary houses. They are also usually known for broad glass panels and sliding doors or floor-to-ceiling windows.
A major difference from the rustic feel of farmhouses, contemporary houses tend to embrace the outdoors by being more open with clear views of the outside.
Having a modern house means you are in the kitchen but can still enjoy sunset views and surrounding farmlands. These houses are also known for their minimalist designs that are entertaining with sunken media rooms, pools, and indoor bars.
The unique and luxurious touch in modern houses gives you the idea of how varied and interesting architecture can be modified to suit people's needs.
Learn more on how architectural advancements contribute to the excellent designs of modern homes.
4. Classical Greek Style
American love for classic Greek architecture and culture extends beyond the Capital building or Lincoln Memorial.
Greek revival architecture is massively reflected in residential structures.
In the 1820s, Americans adopted Greek architecture, which was a major feature in churches and businesses. These buildings had prominent features, including gable-front designs and protected entryways.
As the State Capitol, the Greek Revival Style is usually marbled white with bold details like heavy cornices that show an enduring legacy. These buildings are easy to identify across the US due to their distinct arches, rectangular shapes, and triangular roofs.
These houses are mainly popular in states like Pennsylvania, where they are preferred over the Georgian Row House.
Curiously, in states like Carolina and Virginia, the revival architecture is preferred for urban townhouses.
5. Tudor Style
The name reminds you of the Tudor Dynasty in England?
Well, you are right. The style was widely adopted in the US as part of medieval English designs.
They are distinctly symmetrical, with a mix of renaissance and gothic themes.
Tudor homes come in all sizes offering the old-world feeling that can be appealing to those who don't care much for modern designs.
The homes are most popular among the affluent neighborhoods of Maryland and Washington. You can easily spot them as they stand out with their distinct pitched roofs, decorated chimneys, half-timbering, and tall narrow window pens.
Tudor style is the ideal option for homeowners who prefer a historic structure that offers great flexibility for interior design. This is because Tudor's interior plan is not dictated by symmetry, giving room for diversity in heights and placements of other features.
Final Thoughts
The American cultural melting pot has created rich diversity that doesn't fail to show in every aspect. And a huge part of that is reflected in the architecture. The result is an awesome mix of styles that are unique to the needs of homeowners.
Architecture in the nation is itself an art that can be celebrated for decades, and sometimes, centuries.
We have introduced you to the five most popular house styles in the US. Why these houses are loved comes down to functionality, aesthetics, and history.