Women and style walk hand in hand! Every woman wants to look their best and get noted for their personal style. That doesn't mean you have to spend a fortune every time you dress up. And for the most part, women thought that they could only appear fashionable or stylish when they are stepping out for a date, a party, or a vacation. Today, it is possible for women to appear glamorous even when they are walking into their office. It's true that when you are in the office, you need to maintain a certain corporate decorum, but that doesn't mean you can't experiment with your style. In fact, when you play your fashion cards right, you can look like a diva even when you are in your formal wear.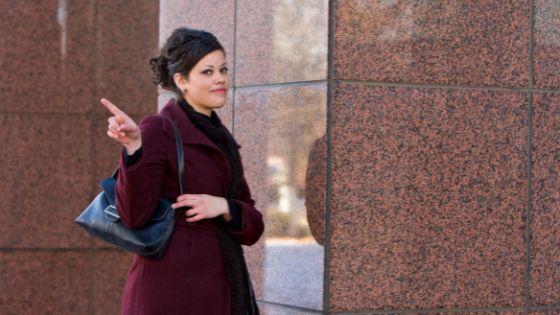 First and foremost, it is necessary to understand that formal wear doesn't have to be boring, simple, and dull. The idea is to combine the correct set of attires, accessories, and colors. In fact, if you accessorize yourself well, you can even jazz up a simple black corporate suit and steal glances of appreciation in the meeting room. So, do you want to walk this path and make your daily office wears shimmer in style? If yes, here are a few ideas that can work well for you.
1. Add more to black
If you ask women their favorite color for formal wear, most will vote for black! And while black is the obvious choice, it doesn't have to be the only choice. That means, if you choose black for most of your attire, you can add in a contrasting shade or a multi-color palette to break the monotony that black can bring. Wondering how to go about it? Choose well-fitting black formal pants in slim or boot-cut and a form-fitting blazer. You can pair it with a multi-color top. Here you have the option to choose from floral prints to geometric prints. The geometric and abstract prints will work best if you want to get into power dressing. And if you wish to exude your feminine charm, a floral print formal top will be the best choice. When it comes to necklines, choose boat collars or a V-neckline as both look classy, formal, and feminine.
2. Bag it right
When you are on the go for your work, you need to keep the essential documents handy! And for that, you will need a bag that has ample space. But the big tote bags aren't the best choice when you wish to make your office dressing spell glamorous. So, what's the option? You can count a bit on your savings and bring home the sling bags from designer brands like Gucci and Chanel. These sling bags are spacious within and look compact in form and shape. Ideally, you should choose a solid color to complement most formal dresses and suits that you wear.
3. Heel your way in style
Gone are the days when formal shoes meant the bulky closed shoes with less options to choose from. Today, you have a wide range of shoes to choose from. If you love heels and are comfortable walking around with them, there's no better option than the stilettoes. But in case you feel that it might pain your ankle and shins, choose a wedge heel shoe or pumps. Ideally, it's best to select anything between three to four inches when you are in a corporate setting. Women who want to channel their inner boss often choose the crocodile texture pattern when it comes to shoes. In terms of colors, you can select from maroon, black, brown, and navy blue. And if you want to look distinctive, go for olive and military green colors as well.
4. A hat can add to your look
Even though a hat is associated with style and fashion, not many women think about making it a part of their corporate dressing. It's not a faux style pass, and you can choose a hat that matches your outfit and accessories. If you have to be on the go for your work or you have an afternoon seminar at any outdoor venue, go ahead and choose the women's wide brim hat. It looks understated and fashionable. That means it protects your head from the harsh sun rays, it also ensures that you look your best when you are dressed up for a meeting or any other formal outdoor event. You can check out the style guidelines before you decide to wear this hat as a part of your corporate attire.
Finally, you should also consider your make-up and other accessories, like a watch or a belt. It's best to choose lipstick, blush and watch that look sober, stylish, and is not over the top. Once you keep these factors in mind, you can add more to your style for your office look.