Definition of a Social Media Agency
A social media agency is a type of marketing agency that provides services related to managing a brand's online presence and social media accounts. Social media agencies specialize in creating and executing strategies for companies to engage their target audiences on popular digital platforms such as Facebook, Twitter, Instagram, YouTube, and LinkedIn.
The primary purpose of a social media agency is to help brands build relationships with consumers through two-way communication on the web. By monitoring conversations related to their client's interests, they can identify potential opportunities for engagement with customers or industry influencers. They also create content for brands to share on these networks that will help them reach their desired audience. This includes blogs, videos, infographics, and other visual assets.
In addition to helping businesses manage their social presence, some agencies also provide analytics services that allow them to measure the success of their efforts over time. By tracking metrics such as likes, retweets, and shares they can gain insights into which campaigns are most effective at driving engagement with followers or customers. They can then use this information when making strategic decisions about future campaigns or initiatives aimed at boosting brand awareness and loyalty among users on these platforms.
For those who are looking for an experienced partner in building relationships through social channels, hire an experienced social media agency.
Advantages of Using a Social Media Agency
In today's digital age, social media is an essential part of any business's online marketing strategy. With so many different platforms to manage and a constantly changing landscape, it can be difficult for companies to keep up with their social media presence. This is where a social media agency comes in they are experts in managing social media accounts and helping businesses reach their goals.
The advantages of using a social media agency are numerous. First, they have the expertise and resources needed to create successful campaigns that will help you reach your desired audience. From crafting engaging content to optimizing your accounts for maximum visibility, these agencies understand the nuances of each platform and how to best leverage them for maximum results. Additionally, they can provide insights into what strategies work best on each platform something that would take time and effort if done manually by an internal team or inexperienced freelancer.
A good agency will also have access to valuable analytics tools which allow them to track the performance of various campaigns over time; this helps inform decisions about what works well and what needs improvement or adjustment in order for the campaign to continue reaching its objectives effectively. Furthermore, agencies are often used as a third-party resource when it comes to customer service or responding quickly to controversial issues.
Types of Services Offered by a Social Media Agency
Social media has become an essential part of many businesses' marketing and advertising strategies, making it essential to have a presence on various platforms. A social media agency can help businesses maximize the potential of their social media presence and reach by offering a range of services.
Content Creation: Content creation is one of the most important services offered by a social media agency. This involves creating posts, images, videos, and other content that will attract attention and engage followers. The agency will also ensure that content is optimized for each platform to maximize its reach and impact.
Audience Engagement: Engaging with followers is important for building relationships with them and improving brand loyalty. A social media agency can help businesses manage comments, messages, reviews, contests, polls, etc., as well as respond to inquiries quickly and professionally in order to create meaningful conversations with their followers.
Analytics & Insights: Social media analytics provide valuable insights into how effective a business's campaigns are performing as well as what areas need improvement or further optimization in order to achieve desired results from their campaigns. A reliable social media agency will be able to provide detailed reports which highlight key metrics such as impressions or engagement rate so that businesses can make informed decisions about future campaigns.
Factors to Consider When Choosing a Social Media Agency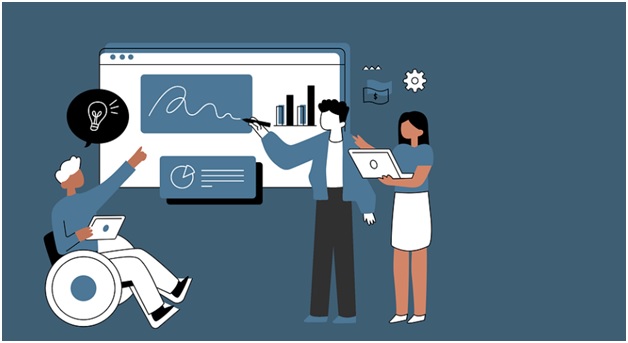 Having a social media presence is essential for businesses today. It's a great way to engage with customers, build brand awareness, and increase sales and revenue. But managing social media accounts can take up valuable time and resources. That's why many businesses turn to social media agencies for help.
However, choosing the right agency can be tricky. Here are some factors you should consider when selecting a social media agency:
Experience: It's important to find an agency with experience in your industry or sector so that they understand the challenges you face and know how best to approach them on your behalf. Ask potential candidates about their previous work in your industry, as well as what strategies they have used for other clients with similar goals as yours to get an idea of their level of expertise.
Cost: Different agencies offer different pricing models, from hourly rates to flat fees or even retainer agreements depending on the scope of work required and the services they provide such as content creation or influencer marketing campaigns, etc. Make sure you understand all costs involved before signing any contracts so that there aren't any unwelcome surprises down the line.
Results: A good indicator of success is whether an agency has achieved positive results.
Conclusion
In conclusion, a social media agency is an invaluable asset to any brand's digital marketing strategy. By providing valuable insights, creative content, and strategic guidance on how to effectively use social media platforms, these agencies help brands reach their desired audience and increase engagement with potential customers. With the right social media agency in place, businesses can easily create an effective digital presence that will help them reach their goals.