Mussoorie, 'Queen of Hills' is one of the beautiful hill stations in India. Sitting in the Uttrakhand boundaries, its scenic beauty attracts tourists throughout the year from all over the world. Like Shimla and Manali, it also receives heavy snowfall during the peak season and covers the mountains with a white blanket.
Mussoorie is an incredible hill station, which is easily accessible and makes you feel like a home. If you are fed up with the hustle-bustle of city life and want to take a break from your work, Mussoorie is the best place to visit in North India. Well, there is no best time to visit Mussoorie as the weather, atmosphere, and beauty are splendid throughout the year. Tourists can enjoy Mussoorie in any season or any time of the year.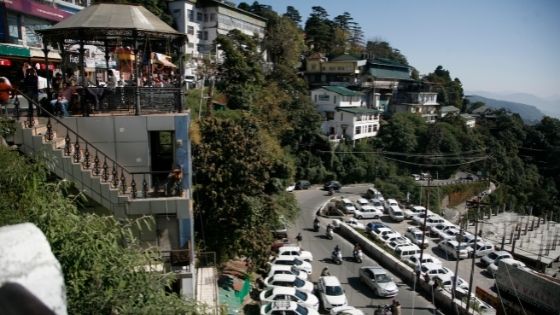 There is no other thought to say that Mussoorie is a unique destination and perfect place to spend a peaceful and memorable vacay with your family or friends. Due to its green beauty, chilly mist, and peaceful atmosphere, Mussoorie is always top on the traveler's bucket list, making it sometimes crowded and uncomfortable to explore the natural beauty. The simple way to make the most of your trip is to go through a detailed guide that specifically explains the tips to travel to Mussoorie.
You do not need to worry about it because we have sorted this for you. We have shared a few tips you need to follow to have a comfortable vacay and make lots of memories.
Tips to Travel Mussoorie: Amazing Guide For Memorable Vacay
Read this guide if you are planning to visit Mussoorie. It contains all the basic tips that all travelers should know before traveling. These are the general tips and be considered to travel anywhere in the world. Let's start!
Book Your Hotel in Advance
Mussoorie is a destination that is traveled by tourists throughout the year. So, you never predict how many tourists, like you, will be there. It is better to pre-book your hotel, otherwise, all the best hotels will be occupied by tourists or become highly expensive.
Pre-plan Your Itinerary
There is much to do and see in Mussoorie. From beholding the beauty of the hill from your hotel's room window, exploring the company garden, mall road to trekking, hiking, rock climbing, paragliding, boating, fishing, photography, etc. List all the things to do and places to visit in Mussoorie and manage your trip accordingly. This way, you will not miss anything that you wish to experience in your life.
Pack Woolens
As Mussoorie is the hill station, its climate changes during the night, no matter what the season is. Whether it is summer or monsoon, get some woolens like sweatshirts or normal jackets because nights are always cold. But do not take winters lightly; pack warm clothes like heavy jackets, caps, mufflers, gloves, or an overcoat because winters are too chilly and you never know if you are lucky to witness the snowfall.
Time to Visit
Mussoorie remains cool and pleasant throughout the year. This hill station knows how to please its guests with its weather, calm atmosphere, and sunny skies. Whenever you visit here, you will find every season is the best time to visit Mussoorie. Rest will depend on your season preference. If you want to enjoy the party in the hills, you should visit here on New Year, that means December last. If witness snowfall is on your wishlist, January is perfect for reaching here. Yes, remember to pre-book your hotel. Summer and Monsoon are best to visit Mussoorie if you are beholding the beauty of nature & hills and exploring the dense forest. Notably, avoid Monsoon if you want to experience adventure activities like trekking and camping because landslides are unexpected in hill stations on rainy days.
Do Not Miss to Visit Popular Attractions
Mussoorie is famous for its scenic beauty and attractions. Visiting Mussoorie is incomplete without hitting well-known tourist attractions such as Kempty Falls, Jharipani Falls, etc. These mesmerizing viewpoints are located within 5-10 km around Mussoorie.
Kempty Fall
It is one of the popular picnic spots near Mussoorie. Kempty falls is a fascinating tourist place where people visit to relax from daily routine life.
Mall Road
Mussoorie mall road is similar to Shimla and Manali Mall road. You can roam here and purchase a souvenir for your family and friends. Also, this mall road has several photography spots to capture 'Picture of the Trip'.
There are also great restaurants and hotels where you can savor delicious food. And if you are a maggie lover, do not miss to hit the maggie point.
Exploring the hill stations is one of the best things to do in life. All you need to do is know every minor and major information about the place. These tips are enough to add comfort to your trip. Follow these tips and let your friends know also.