With the improvement in performance and specs, the price of smartphones of the same series tends to increase. For instance, the starting price of Samsung Galaxy S21 is around Rs.70000, whereas, the cost of Samsung Galaxy S21 Plus Rs.82000.
Usually, a smartphone's high cost indicates that the cost of repairing a spare part, say, the mobile screen may prove expensive as well. For example, the cost of replacing the screen of iPhone 12 is around Rs. 21,000 in India.
Nevertheless, individuals can financially secure themselves against such damages by availing smartphone protection plans that include mobile screen insurance. To make the most of such mobile protection cover, smartphone users should determine how availing insurance will safeguard their interest financially.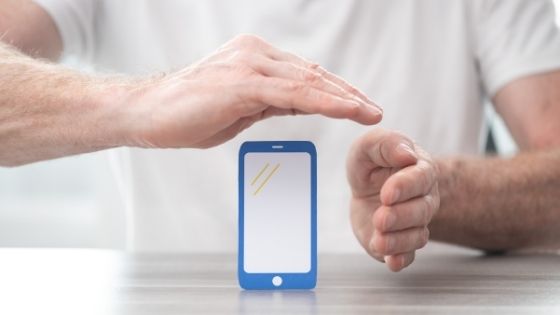 How can mobile phone insurance help smartphone users?
Here are some of the benefits of availing an insurance policy related to mobile phones –
● Protection against accidental breakage
Bearing the repair and replacement costs of a premium smartphone can significantly impact an individual's financial health. Nevertheless, availing a comprehensive device protection plan under Bajaj Finserv Pocket Insurance & Subscriptions can help cover the repair cost.
The insurance aggregator extends Mobile Screen Insurance policy that provides extensive coverage, including smartphone replacement cost, repair cost, etc. Moreover, if an individual opts for this mobile insurance policy, he/she can claim up to 50% of the device's invoice value.
Based on their need and requirement, smartphone users can select a suitable coverage plan for their device. They should note that different plans extended under this mobile insurance policy come with additional terms and conditions. For instance, a protection plan may require individuals to avail the insurance policy within 15 days of buying the smartphone; whereas, another may extend a 45 days window to purchase the same.
● Charger damage protection
Without a doubt, a smartphone is an essential smartphone accessory. To help their device function properly, individuals have to ensure that their smartphone's charger is in an optimal condition at all times. However, depending on the smartphone brand, the cost of repairing this accessory can be quite expensive.
Nevertheless, with a mobile charger insurance plan, individuals can get extensive financial coverage to help meet the repair or replacement cost of a smartphone charger. Such a mobile protection plan may also provide coverage in case the charger is stolen. Furthermore, individuals can claim coverage if the charger gets damaged owing to an attempted robbery or burglary at your residence (as mentioned in the Insurance Certificate).
Nevertheless, individuals must note that they are often required to apply for a mobile charger insurance policy within 30 days of purchasing it to become a beneficiary.
Similarly, individuals can also avail an insurance policy for other accessories to safeguard themselves from the impending cost of repair or replacement. For instance, by availing a wireless headphone insurance policy, individuals can meet the cost of replacing the accessory.
● Compensation against liquid damage
Mobile phones can start malfunctioning owing to damages caused by liquid spillage. However, individuals who already have a mobile protection plan will easily meet expenses resulting from such costs.
Furthermore, such a policy may also cover damages due to fire breakouts, lightning and implosions. Therefore, by availing mobile insurance in India, individuals can minimise their financial burden if any of these events occur.
Whether it is mobile screen insurance or coverage against any damage to the charger, various plans are available in India. Nevertheless, individuals must carefully compare the terms and offerings of such policies and choose an option that offers maximum benefits.