Every company wants to run its business effectively, but oftentimes the tasks related to accounting can be somewhat complicated. That's why we're taking a look at the accounting software solution for inter-company management, designed to simplify the task of running a big business.
While you can use this software for any type of business, it's especially helpful for large companies that want to take care of accounting-related tasks from a centralized location.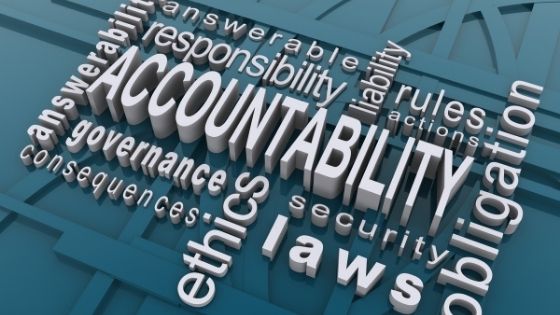 This ensures that all of the company's transactions are being recorded accurately and you know exactly what has been done. But this isn't just about keeping track of transactions; it's also about consolidating accounting across different departments or with different running bodies.
This article will discuss the benefits of using accounting software to track your company's finances. I hope that you will find this information helpful in your search to replace your current accounting system.
As an owner, business manager, or accountant for a company, it is important to have reliable access to financial data at all times. This is where you may want to consider investing in inter-company accounting software. It helps organizations stay accurate and compliant with regulations while also providing users with the ability to make quick business decisions based on their organizations' financial data.
Enterprise Level Accounting Solutions extends users and customers the ability to see real-time inter-company or multi-company data. This means that accounting information and vital stats about the company's subsidiaries are always visible to all parties, including company owners, non-financial users, auditors, and external parties.
Financial data will be accurate and up to date as new information is uploaded into the software as it occurs. When a financial transaction takes place, all related accounts will be updated instantly. Without this type of accounting software, these types of financial transactions could go unnoticed for long periods of time, resulting in incorrect or uncollected revenue that could lead to financial issues and lower profits/revenue.
Enterprise Accounting Solutions can help with the year-end processing of the financial statements and compliance with regulations. They can be used to have a backup of current financial data from all accounts and also provide a detailed report of all financial transactions that occurred throughout the year in one place. The software provides a detailed review of all transactions by category, which allows users to be proactive in preventing any future losses due to inaccurate information that may arise during the year.
Multi-company Accounting Solutions offer unlimited user accounts that can be accessed by multiple users simultaneously. Therefore, any approved user is able to retrieve the most recent financial data or look up historical company data at any point they like via password-protected profiles or guest access functions.
Automated Accounting Solutions can have forms created that are fully customizable and allow users to create new invoices, financial statements, or reports as needed. Additionally, they can perform calculations that would normally require a complicated spreadsheet program.
Furthermore, provides data security for financial data via passwords and has the ability to keep the information confidential between two parties by encrypting all files before sending them to the recipients. The system is virtually immune from any type of outside manipulation like viruses.
If you operate a company that has multiple branches that need to share data, using intercompany accounting software is a good idea. They are used by many leading companies for providing a lot of benefits.
Faster data sharing -Using it, you can share information within the company much faster and more efficiently than before. Instead of meeting face to face, which could be time-consuming, or sending emails back and forth for hours on end, the software allows employees to upload their information through the internet instantly. This makes it easy for individuals from different departments within the same company to collaborate with each other seamlessly and more efficiently than ever before.
Improved communication -When you use a comprehensive accounting solution, it becomes much easier for them to keep in touch with one another and for them to communicate more efficiently. Accountants can exchange messages and files quickly, freely, and easily. Additionally, you can communicate more effectively with managers of your companies because you can communicate directly through the inter-company accounting software instead of having to send a formal letter through the postal service every time.
Increased company productivity -When inter-company accounting software is used by owners or staff of a company, they become more productive than before. This is because they have better information to work with thanks to the increased efficiency that comes with inter-company accounting software programs.
When it comes to starting a business, there are plenty of considerations that need to be made. One of the most important aspects is the choice of accounting software. There are many options out there ranging in price and functionality, which can make choosing difficult if you're not sure what your needs will be when running your own company.
The importance of proper accounting methods and systems cannot be overstated in today's economy, as almost all companies have a need for them whether they admit it or not. Knowledge of how to properly run a business can have a huge impact on the success or failure of your company, allowing you to not only make prudent and efficient decisions but also obtain a better understanding of your financial situation.
Many small businesses have a very small staff, so they need to find software that is easy to use, notifies them of important dates and tasks, and can cater to the needs of a relatively small number of users. While not all software can do this, it's still a good idea to look for programs that have these capabilities.
For example, it may be very easy for you to keep track of everything on your own but as your business grows, it can be difficult for you to keep track of everyone you are purchasing from and everyone who handles the payments. Accounting system software should also have features to help with keeping track of purchases and payments. A high-quality accounting system can require fewer members of your staff or even be entirely paperless. This is a major benefit to a business owner because it makes the entire process easier than having to do everything by hand.
After doing extensive research we found Nimble to be the most efficient, reliable, and promising accounting software that has proven to be the best in the U.S.
The pricing aspect, significant functionality, interactive modules, and best-in-class support are flawless, and with confidence, we agree and support such tailored solutions rather than totally getting lost in generic, traditional platforms like Quickbooks or Zoho.