SEO is a crucial strategy in website development for businesses to succeed in digital marketing. Businesses in every industry face tight competition, and only SEO can help them stand out from the crowd. However, implementing SEO strategies is not an easy task. That's why hiring a trusted SEO partner helps reach prospective customers efficiently.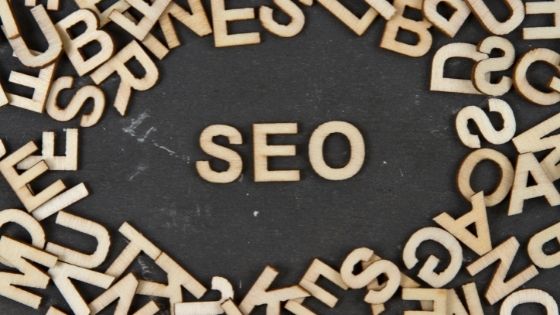 Are you having doubts about hiring an SEO professional?
If so, let us convince you why working with an SEO agency is better than having an in-house SEO team.
Best Results
We won't convince you to hire an SEO partner if it does not give the best results, right?
A reliable SEO partner has several years of experience. Experts can evaluate whether your website matches your goals and your competitors. SEO professionals create a comprehensive plan, track and adjust strategies to ensure your website achieves the best results.
Do not solely rely on your judgment. SEO professionals view your business differently. They formulate digital marketing strategies from the customer perspective yet views objective from the owner's perspective. Thus, your business is guaranteed success and continuous growth.
Saves Time
Managing a business and its marketing medium is not an easy task. You encounter different challenges and handle several responsibilities each day. Thus, you might have less time to focus on strategizing your website for business.
If you feel like you are losing time, hiring an SEO professional is the best time. SEO professionals do all the work for your website. You do not have to worry about reaching the goals of your digital marketing as they handle it well. A reliable professional knows how to make your website drive more traffic and effectively market your products and services. Thus, it helps you focus on other aspects of your business.
No Investment in Tools or In-House Team
You might think hiring an SEO partner is costly, but what's more expensive is building your in-house SEO team. An in-house team requires you to spend on salary and purchase crucial SEO tools. Moreover, as search engine optimization and website development constantly evolve, you have to send your SEO team to training, leading to more costs.
An in-house team demands more investment than hiring an SEO professional.
A reliable SEO partner has the necessary tools and has experts in their team. You do not have to spend on these matters as it is the core of their business. Hiring a trusted SEO partner gives you confidence that you will get your money's worth.
These are only a few reasons why hiring a trusted SEO partner is an effective strategy to make your website for business reach and convert a wider audience. You have to remember that SEO is a dynamic strategy, it changes every time, and the only way to keep up with the competition is to hire an SEO professional.
Take time looking for an SEO agency to partner with; thoroughly research and search for feedback. A genuine insight into how the agency works helps you make a wise decision in hiring a trusted SEO partner.