Desks are a sanctuary for clutter like loose papers, crumpled notes, and maybe even some dusty floppy disks from the 1990s. But don't worry, getting a tidy desk isn't as challenging as it may seem. In this article, we'll show you how to organize your desk so you can be more productive and less stressed.
Invest in some storage containers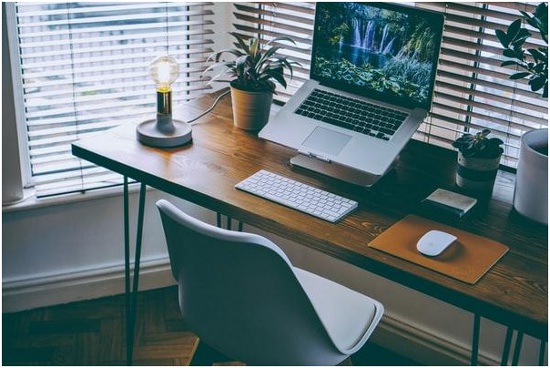 If your desk is cluttered, you'll need somewhere to store the items you want to keep. Storage containers come in various shapes and sizes, each with advantages and disadvantages. For items you reach for daily, containers with flip top lids are a fantastic option. These jars are lighter than ordinary storage containers and have a hinged lid that flips open, making it simple to access the contents. These containers also come in many shapes and sizes, so you can find one that fits your needs. Plus, flip-top lid containers are great for healthy snacks or sweet treats you can reach for easily. If you're seeking a minimal approach, consider placing or stacking these containers in a nearby desk drawer. That way, you'll have plenty of room on your desk for note-taking and phone calls.
Purge unnecessary clutter
A cluttered desk can be a major distraction and lead to decreased productivity. Start by getting rid of everything you don't need. You may want to throw away anything outdated or no longer needed and file the rest of your loose papers in folders. Additionally, get rid of pens that are out of ink and accessories you never use. Next, tackle the desk supplies you often use. A simple way to do this is by placing loose items like paperclips and post-it notes into small bins. Only have what you need within arm's reach so that when you're working on a task, you're not constantly getting up to grab something off your desk. Finally, deal with your electronics. It's helpful to organize cables and cords with cable ties or velcro straps and store devices in charging or docking stations. Once your desk is decluttered, it will be easier to keep it organized in the future.
Create a filing system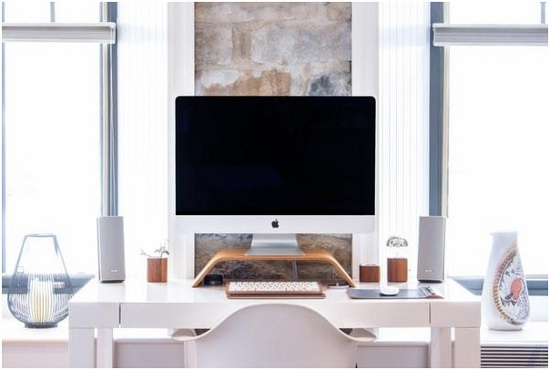 The best way to organize loose paperwork is by sorting them into categories and labeled folders. Gather all of your papers and put them in a pile. Once everything is in one place, look at what you have and group like items together. For example, you may want to sort your employee benefits information with other work-related papers. Prepare a few labeled folders to store your sorted paperwork. Invest in a filing cabinet near your desk to keep your folders. This will depend on how much space you have on your desk, but it's worth having them nearby. If you need a lot of space to spread out papers or frequently use the phone, you may want to allocate a specific area for those things.
Develop an organization routine
Try to develop a daily or weekly routine for organizing your desk. This routine should rely on you consistently putting everything back in its place when you are finished using it. If you've removed paperwork from your filing system, make it a habit to put the papers back in their folders as soon as you're done looking at them. Additionally, consider giving yourself a set time every week to dust and wipe your workspace—especially if you're eating and drinking at your desk. Maintaining these habits will keep your desk clean and orderly.
Productivity and efficiency start with a clean desk. By decluttering your workspace, you'll be able to declutter your thoughts and focus on your work. Start by following these tips to help get your desk more organized.