Ask any business owner about their product or service, and they would agree that brand recognition is extremely important. You want to stand high above the rest, but with all of the competition out there, that is usually easier said than done unless you are going with a solid plan. You can boost brand recognition, and our team of experts has some valuable advice.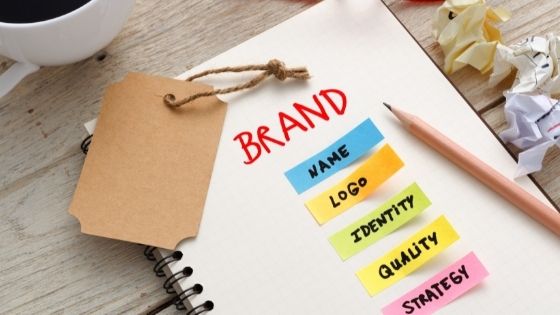 Being Consistent In Marketing
You want your target market to instantly recognize your brand, right?
One, clever way to ensure this is by using the same photo/logo in all of your marketing materials, say strategic advisors. That way, people get used to viewing your product or service every time it's out there.
When it comes to creating a logo and photo, put it on your e-signature, newsletter banner, blog, and all other forms of internet communication.
Another modern method is creating die cut stickers with your photo/logo. They are an excellent promotional marketing idea as stickers for sale in independent packages or as freebies at conventions and tradeshows, etc.
Writing An Interesting Blog
You don't have to have the talent of the late Ernest Hemingway to write about your brand and inform people about what you offer and why your product or service is unique and a must-have.
You can pen a blog and build a following via social media. Or you could also hire professional writers to add topics of interest to your blog if you don't want to do the writing or just don't have the time.
People enjoy reading well-thought-out articles about someone's brand and why the owner stands behind their company.
This can add value to your target market.
Providing Exceptional Customer Service
The customer wants to feel special and listened to when they buy your brand, and that is where good communication comes through.
Superb customer service truly matters, and when it's done right, it can elevate the image of your company. It can also boost more marketing and sales opportunities.
The customer expects the best in quick turnaround times and guarantees, and loyal customers are the finest kind of customers to have. In addition, happy customers will refer others to your business.
Did you know that 70 percent of buying experiences are based on how the customer feels they are being treated?
Those numbers tell the story.
Always Staying In Touch
Are you running your brand in the shadows?
In other words, does your target market know what you're doing? Are you in touch with your customers on a regular basis?
If not, get going. Make sure that you are in front of your brand, and there are several ways to do this. Many company owners send out regular newsletters or emails to their customers. It's a subtle and friendly way for a brand to stay in the headlines.
When you can offer tips or how-tos, then that's a good thing for maintaining your presence against the competition.
Giving Away Some Free Stuff
You certainly don't need a degree in marketing to recognize that most folks enjoy getting free stuff. All you have to do is make sure that your brand and/or logo are on the things you're giving away, and you'll be benefiting from the gesture.
You can hand these freebies out at events such as festivals, trade shows, city gatherings, etc.
Some of the more popular freebies to give away include pens, mugs, Frisbees, reusable water bottles, tee shirts, calendars, tote bags, stickers, and more.
There is nothing wrong with promoting your brand with free stuff. In fact, our team of professionals highly recommends it.
Spreading Your Brand Across The Web
Join LinkedIn to further help you engage with customers and potential customers. The platform is generally used for professional networking and career development.
You can publish posts there, and also, set up your own company blog on LinkedIn.
Let's be totally honest. It takes a lot of work, energy, and an effective strategy in growing brand recognition. There are numerous ways to stand out from the competition and to boost marketing and sales opportunities. Consider our expert guidelines here, nail down that amazing logo, and good luck!