"Time-sensitive transportation" is a term used to describe the process of transporting goods, such as food or medical supplies. However, any shipment can be time-critical. For example, a production line can't run out of components or it will shut down.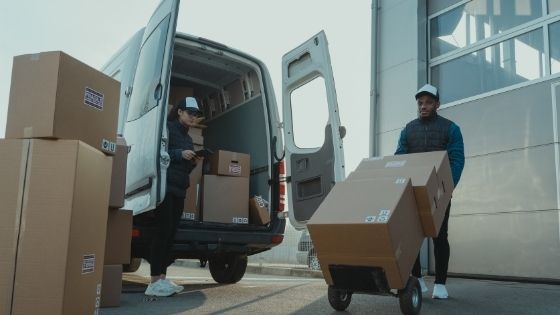 The majority of the time, this type of transportation is done by trucking companies. However, there are other options for this process that can be more affordable for certain companies. For example, shipping containers can be used to transport goods via rail or water.
Time-sensitive transportation is a term that refers to how quickly a product needs to get from point A to point B to get it on time.
Different Ways of Delivering your Goods Quickly and on Time
It is no secret that the logistics industry is tough. It's a complicated process that involves the coordination of transportation, freight, and many more. This is where load boards can help, as they provide you with a network that allows you to connect with carrier companies that can complete your delivery to your specifications. As carriers you want to find the right jobs for you, especially if you focus on hot shot trucking work.
The main advantage that load boards have over other solutions is the fact that they are easily accessible by a large number of suppliers. This pool of suppliers is now in competition to win your work.
This allows your company to get the best price, which is more affordable for you. These are some of the benefits of using a load board over another solution:
Offsetting agent's risk.
Improved response time.
Lowering costs.
Shortening Your Delivery Cycle.
Find carriers with suitable vehicles
Benefits of Using a Load Board
Load board systems make all aspects of the shipping process streamlined and automated, from booking to payment processing. This allows companies to do business more efficiently by giving them full control over the shipping process from beginning to end.
The carrier performance is rated by other users through feedback, ensuring that you get a good service with minimal effort and no problems. This means that you can ship your products with more confidence in the carrier company.
Load boards give you a pool of carriers to choose from, which makes the process of finding one a breeze. The amount of options available is at your disposal, so you can select the best fit for your needs and budget.
Many companies use this service every day and simply rely on it for all their shipping activities. This means that it is immensely popular in the logistics industry, giving you a competitive edge over other shippers.
When your shipment needs to be delivered quickly and may have time-sensitive constraints, it helps to use a load board service. These are online databases that allow users to connect with trucking companies that can handle the delivery.
They boost competitiveness by providing you with many options, which is also why a lot of companies rely on load boards for their shipping activities.