There are many post-secondary schools in the province of Ontario, and finding housing near your campus can be essential for your studies. However, finding housing isn't always easy, and this blog will give tips for making the search easier. We've got you covered if you're looking for off-campus accommodations or want to learn more about university dormitories.
1. Do Your Research
Before you start your search for student housing, it is important to do your research. You should start by determining what type of housing you are looking for and your budget. Once you have a good idea of what you are looking for, you can start to look for housing options in your desired area.
2. Use Online Resources
Several online resources can be helpful when searching for student housing. There are several websites that provide a list of approved student residences, which can be a good place to start your search. Additionally, the websites of individual schools often have listings for off-campus housing in Ontario. Researching on Google can also easily help you find Waterloo student housing to set up a virtual tour and find the perfect room for you.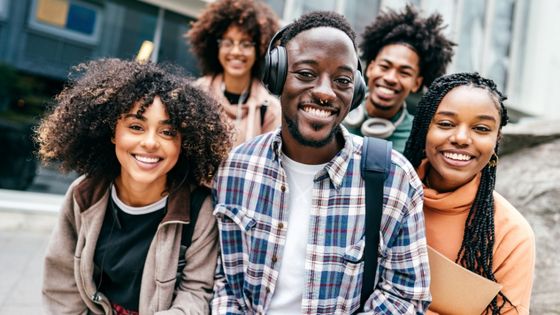 3. Ask Around and Read the Reviews
Another good way to find student housing is to ask around. Talk to friends, family members, and fellow students to see if they know any good places to look for housing. Additionally, many schools have Facebook groups dedicated to helping students find housing.
Examine the reviews before deciding when you have found a few potential places to live. Look for reviews from other students who have lived in the same building or complex to get an accurate idea of what it is like. Pay attention to both the positive and negative reviews to get a well-rounded picture of each option.
4. Tour the Property
Touring the property before signing any rental or lease agreements is important. This will allow you to get an idea of the layout and size of the space and check out the quality of the indoor and outdoor areas. Additionally, make sure to ask about any potential maintenance issues at the property – what kind of repairs have been needed in the past (if any) or if there have been any problems with pests or mold. Ultimately, whether you are new to Ontario or simply looking for a change in scenery, finding the right student housing can make all the difference in your quality of life.
5. Consider Your Location
When choosing student housing, it is essential to consider your location. You will want to find a place close to campus so you can easily walk or take public transportation to class. Additionally, you may want to live in an area with many amenities, such as restaurants, shops, and places to study other than the campus library.
6. Consider Your Budget
When searching for student housing, it is essential to consider your potential budget. Make sure to factor in all your costs, such as food and transportation. You may also want to consider the furniture and other items you will need to purchase for your new home.
Another essential factor to think about when searching for student housing is your needs. For example, if you have a wheelchair disability, you will need to find housing that is wheelchair accessible. Additionally, you may need to find a pet-friendly apartment or house if you are bringing pets with you.
7. Read the Lease
Once you find a place you're interested in renting, read the lease keenly before signing it. The lease should include information about the rent amount, the length of the lease, and any rules or regulations that apply to the property. If there is anything in the lease that you don't understand or agree with, make sure to ask the landlord for clarification before signing the lease.
8. Make Your Decision and Move In
After touring each property and researching, it is time to decide where you would like to live. Be confident that you are ready to start this new journey in your life.
After completing all the necessary steps, it is time to move into your new student housing. Double-check that everything is in order before your scheduled move-in day. Once you're settled into your new home, enjoy living in Ontario!
Conclusion
Although finding student housing in Ontario may seem difficult, many affordable and accessible options are available. Knowing your needs and preferences, you can easily narrow your search and find the perfect place to call home during your studies. The most important thing is to start your search early, so you have plenty of time to find the perfect fit.