A well-fitted and aesthetic leather jacket can literally bring out the best of you. Since the early 1900s, leather jackets have been worn by men as a symbol of masculinity and heritage. A good leather jacket can be said to be a complete package of attitude, masculinity, and style.
Today, with great evolution in our leather industry, we have a vast collection of leather jackets that can make one confused whilst purchasing one. If you're looking for a reliable and durable brand, then Top Gun Jacket is where you need to make a stop.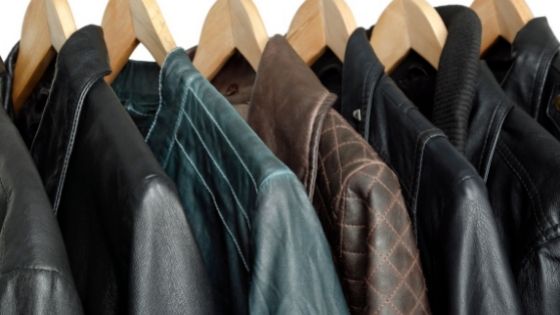 But what if you don't like any of the ones available over the internet? Would you like to settle for something less, even at a very expensive price? That doesn't sound smart, does it?
Well, here's something exciting for the ones who are very picky and particular about their choices. You can always get your leather jacket customized. Oh yes, you heard it right. You can customize your leather jacket and make it look just like what you've dreamt of.
Now here's the next question – how can you customize your leather jacket? Well, to get this answered, keep on reading ahead.
Customize your leather jacket
Getting your hands on a leather jacket, that is just made as per your preference, seems like a dream coming true, doesn't it? Well, you can always get your jacket customized, by choosing all the aspects and characteristics that you want in your leather jacket. So, let's begin with customizing your dreamy leather jacket, shall we?
1. Choose the type of leather
You can have the privilege to choose the type of leather that you want your leather jacket in. Every leather type has different properties, so wisely pick out the one according to your need. For instance, cowhide is the leather type that comes from cow skin and is the most durable and sturdy one of all. Next, lambskin is the leather that we get from lambs. It is very delicate and supple, and yet the most expensive one. Some other leather types available are sheepskin, horsehide, calfskin, etc.
2. Select the lining
For the lining under your leather jacket, you can make the choice that makes you feel comfortable and confident. The lining under your leather jacket offers weight and durability to your leather jacket, so choose it wisely. The most used lining is Bohemian lining, as it is soft, durable, and ensures to keep you warm and cozy.
3. Go with the style that you've dreamt of
Woah, this is a tough one. Our leather industry has been in continuous evolution since the early 1900s. Initially, there were only bomber jackets to pick out, but today, we have motorcycle jackets, biker jackets, café racer jackets, flight jackets, trucker jackets, and many more. Every style has the audacity to embrace you with a confident, sleek, and fitted look, that you've been dreaming of. Study the different styles before making a purchase, and get your leather jacket in the style that seems intimidating to you.
4. Pick out the color
Play with this option here. You can pick out whatever color you want from the vast color palette available. Be it the classics black or brown, or be it something daring and classy such as red, maroon, pink, or green – you have it all in front of you, so choose what your heart desires.
5. Get it embroidered, printed, or embossed
This one's going to be tricky, but if you have it all sorted in your mind, then you are in for a treat. You can have the opportunity to get your leather jacket embroidered, printed, or embossed, in any way that you want. You can get it floral embroidered, or maybe give it some emo look with printed skulls. It's all up to you, let your leather jacket be the reflection of what you are. Moreover, you can always keep it minimal, with simple.
6. Make sure it fits right
Last, but not least, you can get your dreamy leather jacket in the perfect fit that hasn't been in your luck yet. You can make sure that the leather jacket you customize has the perfect fit. The shoulder seam must be in line with your shoulders, the sleeves must be up to your wrist length and the length of your leather jacket must reach up to your waist only.
Conclusion
Getting your leather jacket customized is the chance of getting something that could reflect your personality with a loud scream of elegance and masculinity. Make it worth the hassle and cherish the look for a good long time.