Accessorizing in the workplace is a subtle yet impactful way to showcase personal style, confidence, and attention to detail. The right accessories can elevate a professional ensemble, adding a touch of flair without overshadowing the overall polished look. This article explores the art of accessorizing at work, offering practical tips for men and women to strike the perfect balance between professionalism and self-expression.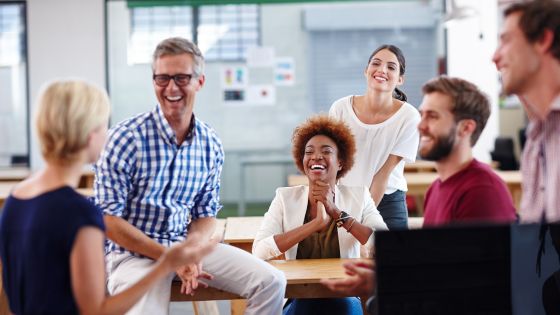 1. Start with Simplicity
When it comes to workplace accessorizing, the adage "less is more" often holds true. Begin by choosing a few key pieces that complement your outfit without overwhelming it. For women, a delicate necklace, stud earrings, and a minimalist watch can create an elegant yet understated look. Men can opt for a classic tie clip, a subtle lapel pin, and a sleek wristwatch.
2. Consider the Dress Code
Before selecting accessories, familiarize yourself with your company's dress code guidelines. Some workplaces have more relaxed policies, allowing for a wider range of accessories, while others may require a more conservative approach. Tailor your accessory choices to align with the expectations of your workplace.
3. Quality Over Quantity
Investing in high-quality accessories pays off in the long run. Opt for timeless pieces that can seamlessly transition from work to other settings, such as a statement watch from Regal Hatton Garden Jewellers, London. A well-crafted leather tote or briefcase, a versatile tie or scarf, and a sophisticated belt are more examples of staples that can enhance your professional image.
4. Coordinate Colors
Accessories should harmonize with your outfit, enhancing the overall cohesiveness of your look. Choose accessories that complement the color palette of your attire. Neutral tones such as black, white, navy, and gray are versatile and can easily be coordinated with a variety of outfits.
5. Mind Your Jewelry
When selecting jewelry for the workplace, opt for pieces that are elegant and understated. Avoid overly flashy or noisy accessories that can be distracting to you and your colleagues. Classic stud earrings, small hoop earrings, and minimalistic bracelets are excellent choices for maintaining a professional demeanor.
6. Express Individuality
While professionalism is paramount, accessorizing also offers an opportunity to express your individuality. Incorporate accessories that reflect your personal style, such as a statement tie, a unique brooch, or a tie with a subtle pattern. Infusing your ensemble with a hint of personality can make you feel more confident and authentic.
7. Balance Boldness
If you choose to incorporate a statement accessory, limit it to one focal point. For example, a bold statement necklace or a distinctive tie can serve as the centerpiece of your outfit. Surrounding this statement piece with more subdued accessories helps strike the right balance.
8. Pay Attention to Details
Well-maintained accessories go hand in hand with impeccable grooming. Ensure that your accessories are clean and in good condition. Regularly polish your shoes, clean your jewelry, and maintain the quality of your bags and belts to uphold a professional appearance.
9. Adapt to Occasion
Consider the nature of your work and any events you may attend during the day. Choose accessories that can seamlessly transition from formal meetings to casual gatherings. A versatile scarf, a reversible belt, or a watch with interchangeable bands can adapt to various settings.
Confidence is the Best Accessory
Ultimately, the most important accessory you can wear is confidence. Embrace your chosen accessories with poise and self-assurance. When you feel comfortable and confident in your appearance, it radiates professionalism and leaves a lasting impression.