While internet technology has brought a huge impact on the way businesses and organizations work, it also has challenges. A good example is hackers, who try to use various techniques to trick your employees. You have to be keen on these techniques and realize that they evolve regularly. Fortunately, this guide looks at how hackers will try to trick your employees: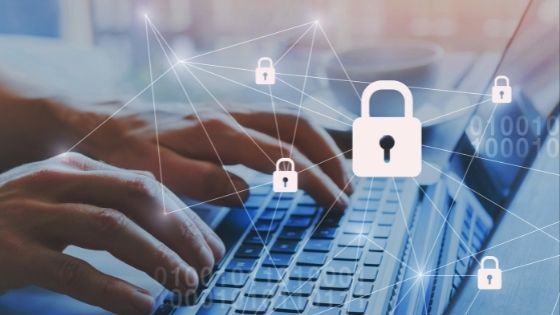 Through the Use of Malicious Software
The use of malicious software makes up for one of the most common ways through which someone can hack your account. The software usually comes in a disguised form, such as a traditional anti-virus or even a computer optimization app.
These apps usually don't have any form of legitimate branding or legitimate website behind their operations. Once you download the software, the customized algorithm compromises the data.
Most hackers who require lots of data usually ensure the application works with a disguised software name. Using this technique ensures that the user doesn't gain access to the given device.
Phishing Pages and Emails
The phishing pages and emails are mock setups that target the personal user data of your employees. Usually, phishing emails or pages contain malicious code in the form of a disguise. A good example would be a hacker who targets social media pages, such as Facebook.
The hacker will create a similar page to Facebook, containing malicious code. The code will collect the employee's login information and redirect it to the hacker. The issue often occurs unnoticed, especially because hackers go to great lengths to modify the data.
The phishing email is also often difficult to detect because it comes in website programming. The best solution for this issue would be to contact a cybersecurity consultant for advice or insight into solving the problem. While it's a service at a cost, the specialist will give you other helpful ways of stopping such issues.
Access to a Public Wi-fi
Accessing public wifi is also one of the common ways a hacker can trick your employee. While public wifi resources are usually safe, hackers can modify the networks for malicious purposes. It is one of the main reasons organizations encourage employees to use personalized wifi networks.
You should perform some research on each wifi network before connection. The information on who manages the system and the data security measures of its employees can be helpful. Hackers can woo your employees to use these networks during various unique situations. Some examples include when the employee is on vacation or working remotely at a restaurant.
Through Social Media Profiles
A hacker can also use social media profiles to trick your employees. The hacker can create a fake social media profile and tweak it to look unique. The hacker will then approach the employee and trick them into providing delicate data about the company.
The extent to which the hacker can use social media for this purpose is unlimited. The issue can be particularly concerning if the company doesn't have a well-organized structure of its operations.
Social Engineering Scams
Social engineering in this context involves the hacker manipulating your employee into providing delicate company details. The scams often target employees with access to computer systems, restricted areas, or recruits.
While the social engineering attack can target almost any individual, the traditional hacker focuses on the weak individuals. These individuals are easy to compromise and pose the least likelihood of identification.
It's one of the main reasons today organizations have awareness programs to help stop such issues. Employees with sufficient information are better positioned to avoid such social engineering scams.
Physical Security Threats
The physical security threats occur to any hardware resources the organization or employee owns. The hacker can target a weakly secured area of the company and impact devices such as phishing tools.
While most organizations underestimate the threat behind physical security breaches, they are common. Hackers can use these techniques when all other methods fail because they provide a convenient leeway to their data.
The threat in this category can also include burglaries and illegal access to restricted areas of the company.
As you have noticed, there are various ways through which hackers can try to trick your employees. These techniques vary and evolve, so you have to keep track of their occurrence proactively.