Today, companies are shifting their focus to engineering services for a number of reasons. Firstly, engineering helps businesses cut down on their operations costs, increase their efficiency, and achieve flexibility during production. Through the advancements that the engineering field has experienced, engineers now have a wide variety of techniques and resources that they can use to solve business challenges.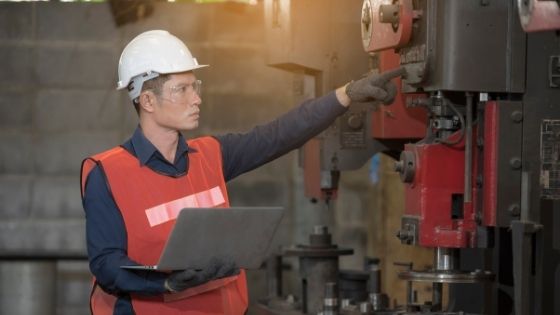 Mechanization and Computerization are some of the techniques that software and hardware engineers are using to help firms maintain their relevance and competitiveness. Continue reading the paragraphs below to discover the top five ways engineering services can benefit your business.
Cost reduction
Business incurs an overhead cost, sunk costs, variable costs, and opportunity costs in the course of pursuing their mission and vision. These costs directly impact the business's profitability, and thus every business must devise strategies that will help them cut costs. Through engineering services, a business can cut on its costs by reengineering its products to use affordable raw materials, reducing the cost of raw material acquisition.
Alternatively, engineering services can replace the expensive human labor that companies have in place. This is possible through the use of robots and machines to perform tasks that were originally performed by humans. Unlike human beings, machines are super flexible and require little or no maintenance, making them economical. By reducing the cost involved in business operations, business owners can offer their services to their clients at friendly prices resulting in increased sales and profitability in the long run.
Enjoy the latest Technology
Technology is vital for increasing the efficiency of business systems and the commodities and services offered. Technology plays a significant role in the flow of data and information in the company. The cost of misinterpretation of information in the company can translate into hefty losses through the wastage of resources. However, business owners can always ensure that their staff and clients access the right information promptly through modern engineering techniques.
Some of the latest developments in the technological field include automation of services and artificial intelligence. Through these services, businesses have achieved a higher degree of accuracy in their services, resulting in higher consumer satisfaction. However, it goes without saying that to enjoy the benefits of engineering-related services such as automation of manual processes in your company, you will require the assistance of printed circuit board manufacturers that specialize in making your business goal a reality.
Time-saving
Time is money, and every business aims to spend time on the most crucial processes. Every second lost impact the productivity and performance of your business. However, engineers can use machines to make work easier and save time that would otherwise have been wasted. The stiff competition in the market requires businesses to have smart ways to save time and therefore outsmart their competitors.
Engineers have developed several time management software's that are easy to use. Time management software will always ensure that employees can work under tight schedules to meet deadlines and boost productivity. Besides this, engineering services make it possible for business staff to multitask. It's now possible to have an employee supervising their subordinates over the CCTV cameras while they continue performing their normal routine.
Continuous Development and Innovation
Engineering is a field of study that is continuously developing, resulting in better ways of manufacturing and production. With the numerous advancements in engineering, business owners are able to get new ideas that they can use to improve their services and products. Remember, customers are after the highest quality, and thus by having continuous improvements in your business, your customer base will grow significantly.
Sustainability and Environment Conservation
Customers today are not after quality only but are rather examining the production methods that their service providers are using. Clients are now leaning on the side of business owners that are committed to making the world more sustainable and safe to live. However, this needs not to worry any business owner since through engineering services, and you can learn how to use more sustainable and friendly sources of energy that your customers will love.
The benefits that a business can harness from the use of engineering services cannot be fully exhausted. In this blog, we present the top five benefits that you can get from using engineering services.